With the spectacular ceremonies for the Olympics in Beijing last year, China made a dazzling debut on the world stage, showing off its potential supremacy in the new millennium. Three top Chinese "go-to" artists, who had once turned their back on their own country, were brought back to great acclaim in order to orchestrate the "greatest show on earth": film-maker Zhang Yimou, explosive artist Cai Guo-Qiang and choreographer Shen Wei.
All three went out of their way trying to strike a balance between ancient and modern China, something which surprisingly few Chinese people seem to care about these days. The tabula rasa of the Cultural Revolution has created a gap, which has remained hard to bridge. We know that Chinese contemporary art has recently became hot stuff overnight; we know that the big auction houses are doing better in Hong Kong than anywhere else in the world; we know that piano star Lang Lang brought the good old Grand Piano back into fashion, and, by being emulated by millions of fellow young Chinese piano prodigies, literally saved the Steinway factory from going out of business. But what else do we know, really?
Carnegie Hall is making an ambitious attempt to address the issue in its upcoming festival, Ancient Paths and Modern Voices, a festival celebrating Chinese Culture, starting on October 21. For this festival, Carnegie Hall not only has reached out to partner institutions in NYC, like the Asia Society and Works & Process at the Guggenheim (which hosts Shen Wei Dance Company on Oct 24 and 25), but even created a West Coast alliance with Philharmonic Society of Orange County at the Segerstrom Center for the Arts in Costa Mesa, CA.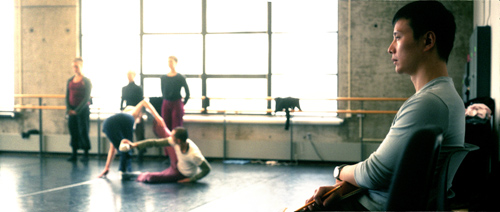 Image courtesy of Shen Wei Dance Arts
Clive Gillinson, the executive and artistic director of Carnegie Hall, is the visionary behind the annual Carnegie Hall Festival concept, ever since its brilliant first edition 2 years ago with Berlin in Lights. The idea of occasionally partnering with other cultural institutions (something of a taboo..."OMG!"), has taken the world's most famous concert venue out of its splendid isolation, and proven to be a shot in the arm for this venerable institution. The concept has now been adopted in Southern California, where the Philharmonic Society of Orange County not only shares part of the New York Carnegie Hall Festival programming, but has reached out to its own local partner institutions such as The Bowers Museum and The OC Museum of Art. Even fashion district South Coast Plaza, just a pedestrian bridge away from the Segerstrom Center for the Arts, presents an amazing exhibition of photographs by the young Beijing artist Quentin Shih, commissioned by DIOR (Oct. 14 - Nov. 6).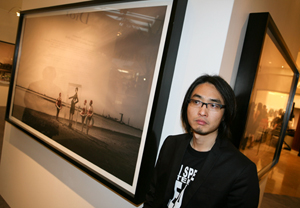 Quentin Shih
Image courtesy of Ryan Miller/Capture Imaging
It will be interesting to see how Ancient Paths, Modern Voices will resonate with the actual Chinese communities largely present both in NYC and Orange County. Too often, US-born children from Chinese parents are no longer able to communicate with their own grandparents, because of both a culture and a language barrier. So maybe it is a time for these kids to re-discover pipa player Wu Man performing with traditional musicians coming from remote areas in rural China, or the marionettes of the Quanzhou opera puppet theatre? Adeline Yen Mah in her bestseller Falling Leaves touchingly describes the complexity of coming to terms with Chinese heritage and living in the US today. She has to go down Ancient Paths in order to find her Modern Voice ... something that sounds straight out of a fortune cookie.
SUBSCRIBE TO & FOLLOW THE MORNING EMAIL
Start your workday the right way with the news that matters most. Learn more