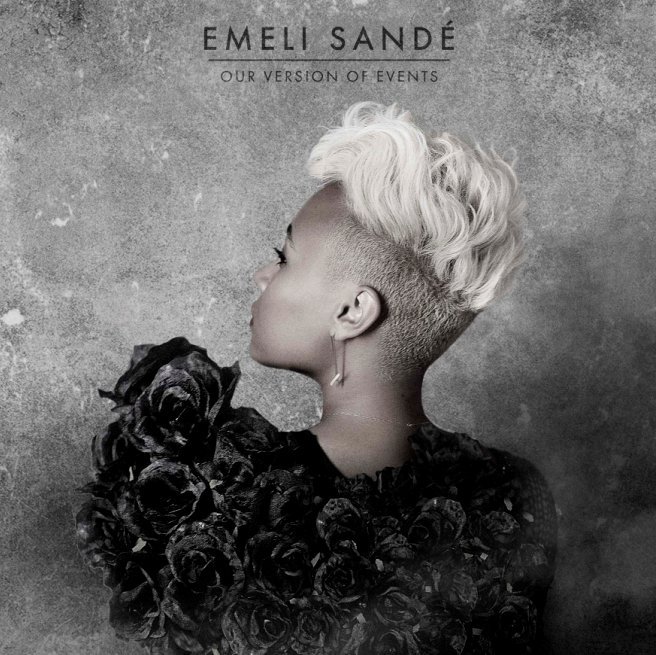 It should be called the "I was there when tour..." because it truly was one of THOSE nights; the nights where you know what you just experienced was special, was the beginning of something spectacular. The first time an audience saw Streisand, the first time Eder hit Broadway in "Jekyll & Hyde" or Alicia Keys performed at the Wiltern in Los Angeles the night after winning her first Grammy, that excitement, that spark, it's palpable, the audience can feel it. And it was felt in Los Angeles at Club Nokia when Emeli Sandé brought the house down as she kicked off her first major American tour.
"Thank you for being here, this is the start of something big over here for me, and you're part of it," she told the sold-out venue, main floor standing, balcony seated but everyone on their feet because they, we, knew she was right.
Don't know who Sandé is? Then you haven't stepped in Europe for the last two years or been near pop radio in America for the last few months.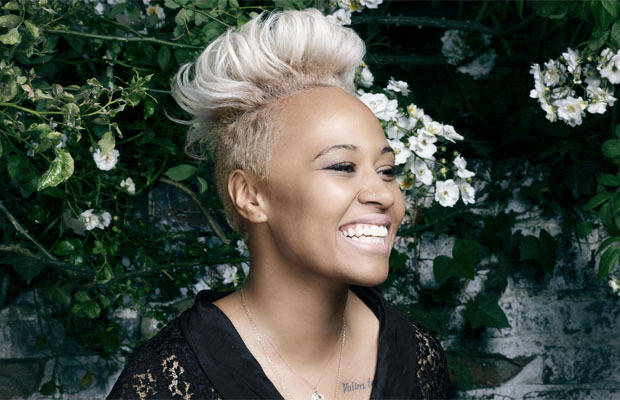 In March, when I traveled to Ireland, Sandé's music, videos and image were everywhere. She was already an established sensation throughout Europe, as her debut album became the best selling of 2012 in the UK. That album, Our Version of Eventsspent seven non-consecutive weeks at the #1 spot and yielded five singles: Heaven, Daddy, Next to Me, My Kind of Love and Clown.. She's also been a featured vocalists on hits for Professor Green Read All About It and has a new song with collaborator Naughty Boy entitled Lifted (which Sandé has in her live set and is already a crowd pleaser).
Her first U.S. single is Next To Me is a platinum single and the album was released in June and has already reached #28 on the Billboard Hot 200. Her next single is the soulful and stirring My Kind of Love and is an homage to caregivers. Sandé herself left third year of medical school to become a pop star, so a hospital setting is not an unfamiliar one.
"My parents were fine with it, so that's all that mattered really," she told Spotify as part of their Sessions.
So, you should know who Emeli Sandé is because if all goes according to plan, she's going to be around for a while. She hails from Scotland, is 26, has a blonde mohawk, likes to wear tennis shoes and be youthful but has an old-soul voice that can both inspire while cutting to the core, to the soul. She can front a huge band, a giant DJ (she and David Guetta did Titanium live on an award show) or sit on the edge of stage and sing with just a guitar. She's that good.
She started writing songs early, and began getting them placed and winning contests in the UK. She recorded an EP under the name Adele Sandé, but, as she says, "Once Adele hit, I realized, well, there's only going to be one of her, so I'd better us my middle name!"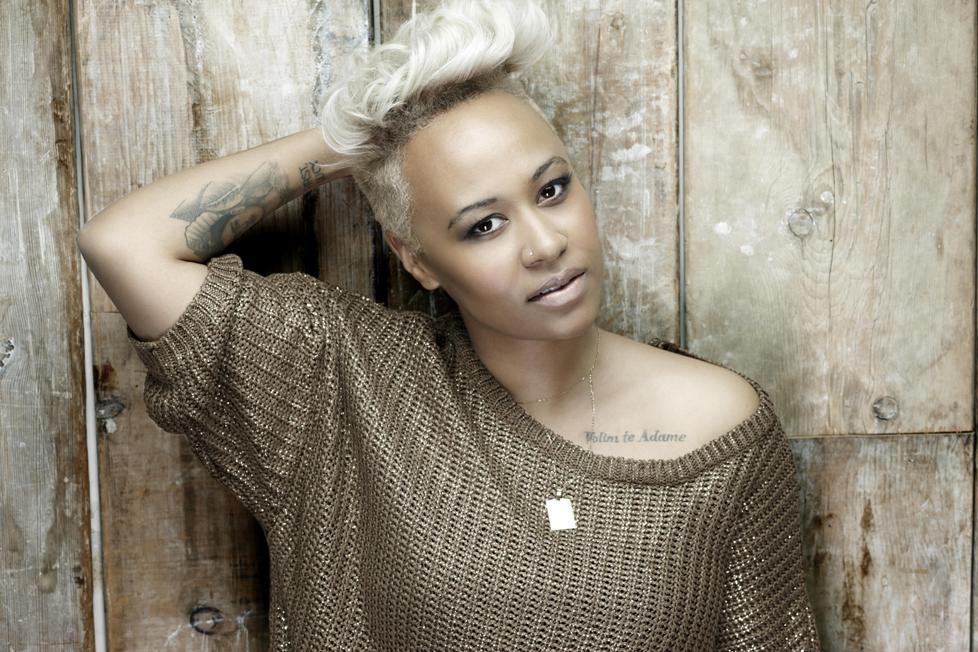 Good, because there's only going to be one Emeli. In 2009 things picked up for her by meeting Naughty Boy and writing with him. She then appeared on the Chipmunk single Diamond Rings which topped the UK Charts, followed that up with Never Be Your Woman with Wiley, Read All About It with Professor Green (a song she has written more to and included on her album), Wonder with Naughty Boy and now Lifted with him as well and a collaboration with Labrinth Beneath Your Beautiful that topped UK charts and is now doing well in the U.S. as well. This writing and these singles let to her signing a publishing deal in 2010 with EMI and then later that year a record deal with Virgin.
I found her about two years ago and have been raving ever since. So if anyone in the city of Los Angeles was going to be at Club Nokia, it was me. I haven't had as much trouble getting seats to Madonna, Streisand or every one of Cher's final tours, but this ticket, phew, it was rough. Thanks to manager Adrian Sykes at Decisive Management and Julianna Plotkin from the label I did, it fact make it. The tickets were for the main floor, no sitting. Would I stand three hours to see Sandé? Yup, gladly. Anyone else... not so much; a few, but not many!
Club Nokia is inside L.A. Live, which was living up to its name on August 10th. One Direction was at Staples Center and just reading the signs the girls were carrying was amusing enough. Ivete Sangalo, the Brazilian Madonna, was at Nokia. I would have probably imploded from the ridiculous traffic, parking fees and hoopla had my friend Daniel Charleston and I not been on the Suzuki Burgman 650. This is one sweet touring scooter. 650cc so tons of power, great passenger seating with back rest, huge trunk and storage for theatre clothes and then jackets and helmets...it is the perfect touring scooter. We were over 400 lbs combined and it still tore up the freeway. Parking was so easy, went around all the traffic, and the retractable mirrors allowed us to split right down the center of a quarter-mile line at the parking structure. I was jamming Emeli the entire time in my Schuberth helmet (the best helmet and sound system in the world, no lie, it is THE best) and so arrival was pleasant and not harried at all.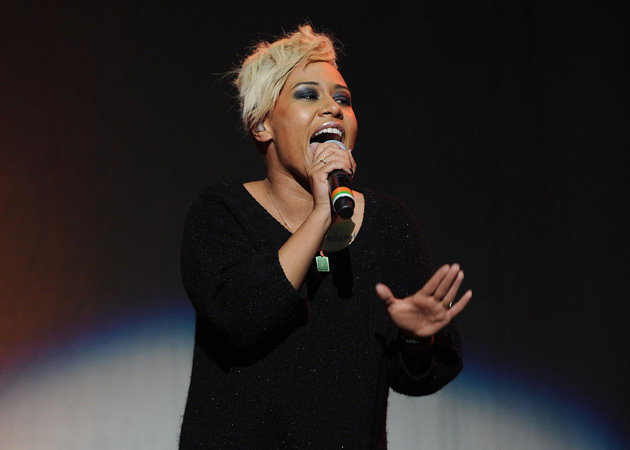 Club Nokia is just that, a club. Think House of Blues, or a large club with a pit for standing, then more floor for standing, a bar in the back, a VIP lounge upstairs (which is very nice and relaxing) and then balcony seating (and not a ton of it). Alcohol is served, this is a night club and a venue. Opening the night was Johnnyswim, the singing duo of Amanda Sudano and Abner Ramirez. They got our attention in the VIP on the monitors so we ventured down to the floor and truly enjoyed their set. Part folk, part Soul, part Mumford and Sons-esque there's even a country feeling and a little Elvis to what they do. The duo is married, and I kept thinking the female lead singer, whose soulful vocals complimented Ramriez' powerhouse voice straight from the 1950s perfectly, was so familiar. And then I put it together. Donna Summer married Bruce Sudano, Amanda was their daughter, Mimi's sister. She's doing Donna's legacy proud and Johnyswim's time appears to be now as well.
Then Sandé took to the stage at 2130 hours as was every bit worth the wait. She opened with Daddy, coming on stage with the band, sitting at the piano, starting the song with just a few chords. The song then built to an incredible crescendo of music and voice and she kept the energy high by moving in to Heaven. From behind the sound booth I could see the crowd on the floor, young, mixed, hipsters, rockers, middle-aged men and women, Black, White, Brown, Yellow, Green, Blue, Gay (lots of gays, and I was happy about that, we are trendsetters, after all), non-gay...a ll of them singing along to a song about the best of intentions that go awry by the end of the day.
Sandé was wearing a salmon colored dress, young, mid-calve. She wore it with high top tennis shoes, her blonde mohawk whirling about as she danced and sang. This is a young dynamo, a powerhouse vocally and full of excitement. She was happy to be here, and the audience was giving that love right back.
She moved to the edge of stage and brings the tone down with Suitcase, done with just a solo guitar.
"I want you to be able to hear the story," she said, "to fully understand what this song is about. There's a lot going on in it," she added. And there is. It's a breakup in the worse way with lyrics like "If you must kill me please just tell me why..." A pin dropping could have been heard in the crowd of over 2000. Silence, to not miss a note, Sandé holding the crowd with every vocal twist and turn.
She shows her youth on the Naughty Boy track Lifted whizzing the crowd in to a frenzy and then keeps it pumping with Wonder. She connects, she bonds, she entertains, she does everything a superstar in the making should do, and is. By the time she got to the obligatory encore of Next to Me dedicated to her recent marriage to her marine biologist husband Adam Gouraguine, we would have stayed for four more hours to hear her sing anything. It was a night where she could do no wrong, and the crowd wanted her to be great... and she was. It was a special night of live performance, of live theatre, the watching of a person climbing the ladder to the stellar heights of superstardom. She's already won a ton of accolades in the UK, and now, America is catching on.
PBS is airing her Emeli Sandé Live from Royal Albert Hall during August, and that soundtrack has already hit #1 in the UK. She is currently on a national tour, with dates here. Her music is on all streaming services, her videos at Vevo...there's no reason to not discover (if you haven't already) Sandé and her music.
And if you get a chance to see her live, go, so you, too can say, "I was there when..."
To hear the podcast or to listen to The Karel Show live daily go to the website, or get the App for iOS or Android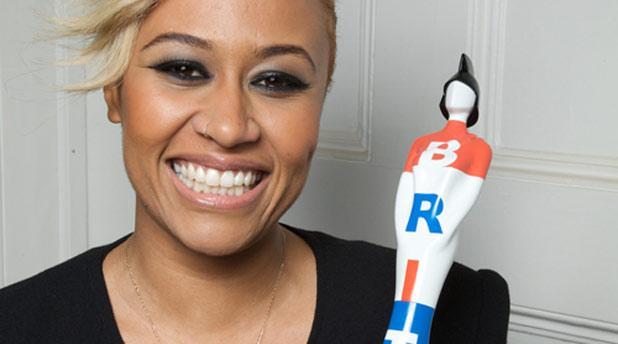 To See / Hear Sandé's latest single My Kind of Love