John Fogerty is a singer/songwriter with hundreds of songs in his catalogue. Many of those songs are hit records, from his work with Creedence Clearwater Revival to his solo work. His music is played throughout the world on radio, sold in stores and online. He has sold millions of albums and has earned his place in the Rock And Roll Hall of Fame.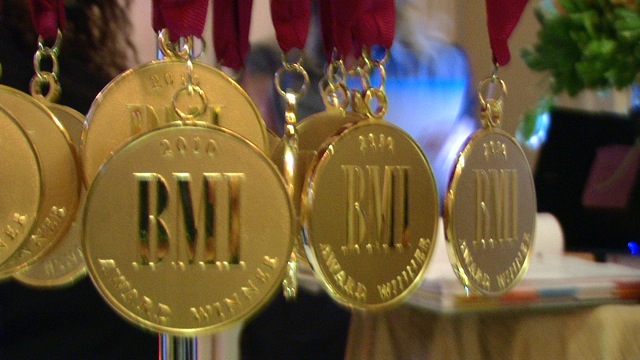 RedOne (Nadir Khayat) was born in Morocco and in 2001 worked in Sweden as a producer of the teen-pop sensations the A*Teens. In 2006 he wrote the song "Bamboo" and it became theme music for the 2006 FIFA World Cup. But in 2008 he would break in to the Pop/Dance world in a big way with Lady GaGa.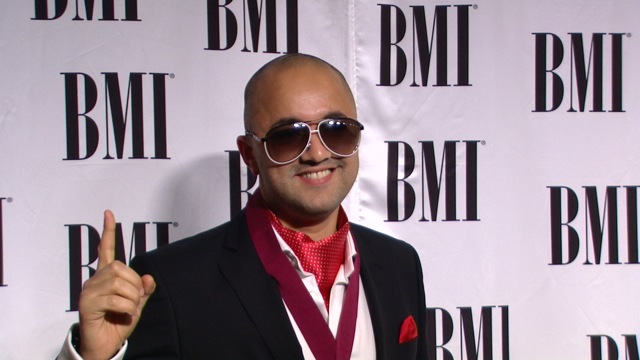 RedOne's success is on a different level than Fogerty's yet they are equal in the eyes of an organization that is crucial to both of their livelihoods: BMI Music (Broadcast Music Inc.). Every quarter Fogerty and RedOne, and thousands of other BMI writers, go to their mailboxes or check their bank accounts for royalties, royalties collected on their behalf by BMI, one of the world's leading music performance rights agencies (ASCAP is the other titan). In 2009 BMI reported revenues of $905 million dollars and distributed over $788 million to the songwriters, composers and copyright owners it represents. The repertoire includes more than 6.5 million works and those copyright owners flow that income directly in to their communities, families and businesses.
Tuesday, May 18th 2010 found BMI honoring John Fogerty for his longstanding contributions to music as an Icon and writers new and old at the BMI 2010 Pop Music Awards held at the Beverly Wilshire Hotel. A star-studded gala it brings the people often behind-the-scenes in music to the forefront to honor them for their success in the Pop music genre in 2009 and always treats the 500 or so dressed-to-impressed industry audience members to performances by the greats.
It's a splashy event, complete with the obligatory red carpet arrivals. I've been attending the awards for over a decade now first as media, then as a BMI writer, then as both. I'm like superman at these events now: I arrive on my Aprilia Mana 850 motorcycle, wearing all the appropriate safety gear. But safety gear, no matter how fashionable AlpineStars makes it, just isn't for the red carpet (although I've been on some where one has needed armor). Since parking is never an issue any more (it's always so fun to see the great equalizer, the valet line, where stars stand and wait like everyone else as I dart off on the bike!) I zip in to a spot, open up Justin's storage compartment (yes, we name our bikes), get my formal gear, dart in to a restroom (or alley) and emerge red-carpet ready. Stow the gear, grab the cameras and hit the room.
Each year fresh, smiling faces, faces of hitmakers, faces of young men and women amazed by what's happened to their work appear to be honored along side faces of tried and true hitmakers; the writers of the music that has provided the soundtrack to many of our lives. This year was no exception. Songwriter of the Year RedOne took it all in as he worked the carpet and the room, from the ornate orchid displays and huge rose and floral centerpieces of the ballroom to the who's who of those working it. Not familiar with the name? Well, if you've ever danced to Lady GaGa's "Poker Face" "LoveGame" or the career establishing hit for both of them "Just Dance" then you know RedOne. He wrote them. Later, when receiving his award, he would gush "15 years ago I came here from Morocco with a small amount of money to write songs, and look, I finally arrived!"
Another fresh face was the glamorous Taylor Swift, who glowed as she accepted the award for Song of The Year "Love Story" and reminded everyone of the need to still care about Nashville and all that was lost in the recent flooding there.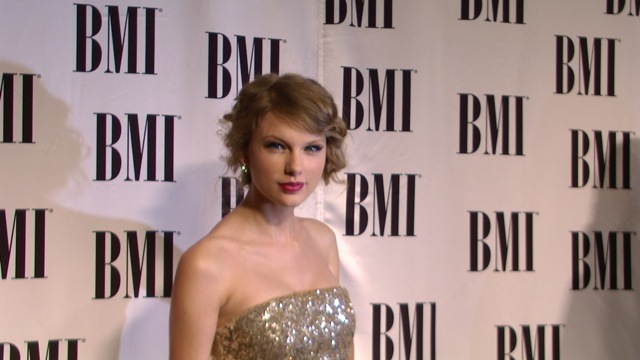 Another writer that has face recognition thanks to a high profile job of hers is Kara DioGuardi. Accepting awards for "Not Meant To Be," "Sober" and "I Do Not Hook Up" the American Idol judge was praised by BMI President and CEO Del Bryant for making the voice of the songwriter so heard throughout the world and acknowledged her incredible success over her relatively short career having written hundreds of songs, many of them charting in over 50 nations.
DioGuardi herself took the time to share how she believes it is the new songwriters, the new ideas that keep the industry vibrant, writing the new classics and new hits that will be heard for generations to come. She also acknowledged that it's the veterans like Fogerty that can school everyone in incredibly written hit records.
After a long list of writers were acknowledged (for a complete list go to www.bmi.com) Fogerty took to the stage flanked by his two sons (they are in the band) and effortlessly cranked out a montage of hits that span nearly 40 years and yet remain timeless in their ability to move even the most jaded industry member in attendance. His summation that the success, the ability to travel and sing with his sons and the unique life being a recording artist has afforded him is never lost on him and that events like the flood in Nashville always put things in perspective, resonated throughout the room
Because while BMI is about the business of music, it is a business filled with artists; writers, singers, musicians, visual artists, a medium of creators, which is exactly why organizations like BMI are necessary. These organizations continue to safeguard and protect the rights of the artist to be paid for what they do. Royalties are part of their life, of their livelihood, be they million dollar checks or just a few hundred dollars. Every artist in that room still needs to survive and that takes checks which means organizations like BMI, ASCAP and others are a must.
Outside of the glitz of the awards, BMI sponsors over 200 showcases a year to expose up and coming singers and songwriters. John Legend, Maroon 5, Jamey Johnson and Lady GaGa have all been featured at BMI showcases.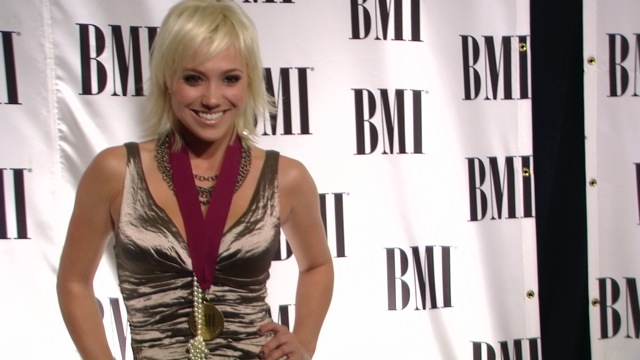 Group Theory of a Deadman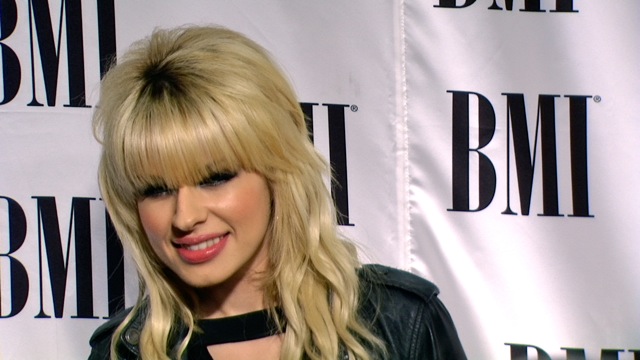 Orianthi, Who performed in tribute to John Fogerty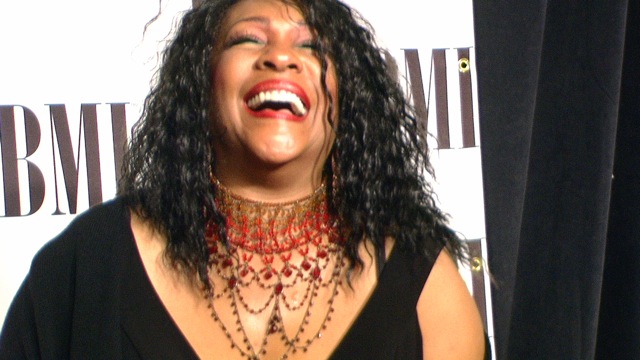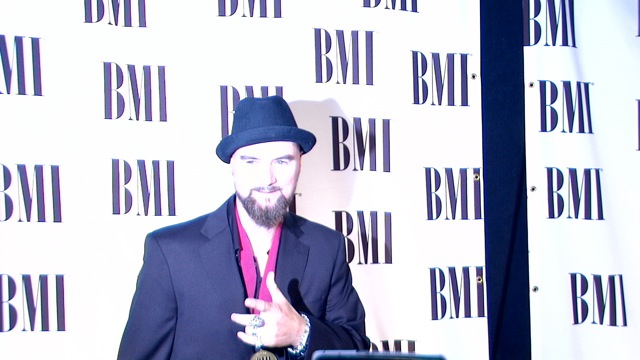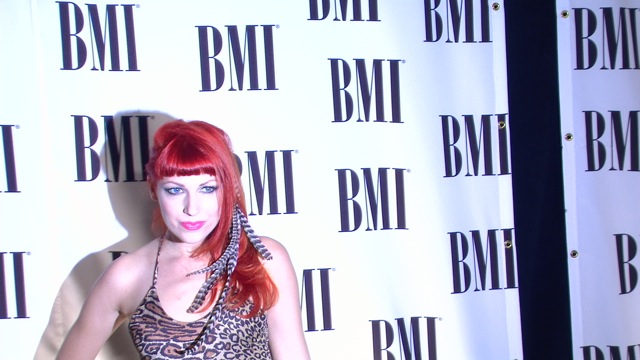 This Blogger's Books and Other Items from...
FOLLOW HUFFPOST