Catwalk gang fight? Misguided attempting at losing weight? Model agency hazing ritual? Homage to the crazy that is Heather Mills? Hilfiger's attempt to conquer the world one leg at a time?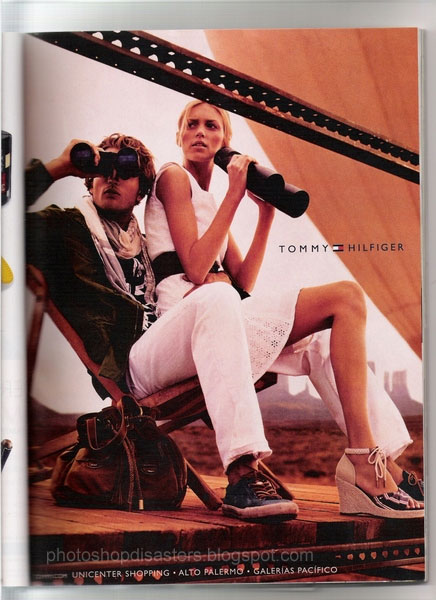 What - this isn't an international show of solidarity for land mine victims? If only. This is just one of the more egregious examples of our new favorite pastime: spot the Photoshop disaster. This phenomenon has evolved from our previous favorite pastime of celebrity stalking. Oh, we still do that too but now we're jaded. We like to see our Britney in full-color crazy and computer-magicked so blatantly that we have no choice but to feel superior in all our unaltered glory.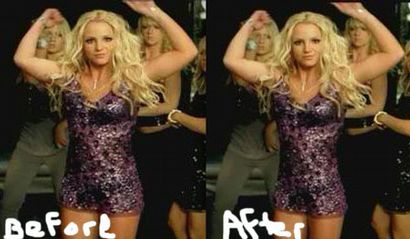 Photo Credit: Perez Hilton
Photoshop of Horrors
No matter how nutty or surgically altered, real human beings can be counted on to (generally) have the right amount of body parts in the right places and in the right proportions. Not so in Photoshop land. Here the people have arms so foreshortened that Oompa-Loompas have started a relief fund.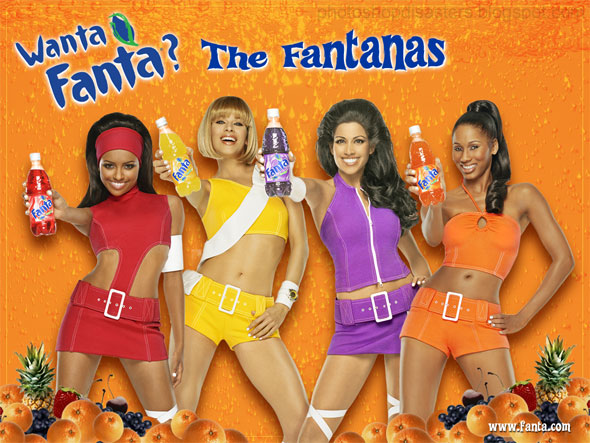 Phantom hands appear from nowhere to the nondeafening applause of one-handed clapping.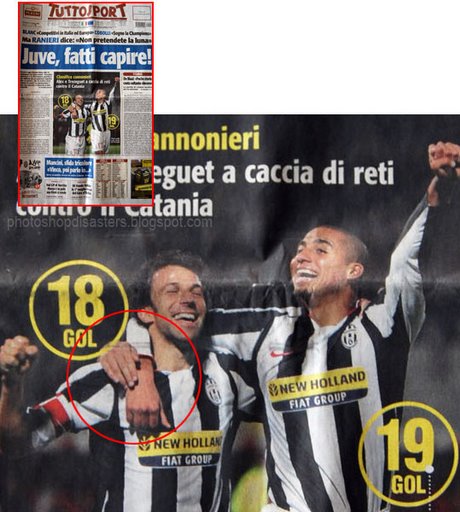 Nipples are erased causing models everywhere to wonder if they put their boobs on backwards that morning. Male models are not immune to the nipple shortage either. C-section scars are obliterated, forcing babies to find ever more creative ways to exit the womb.
People watching is so 20th century.
Photo Credit: Photoshop Disasters