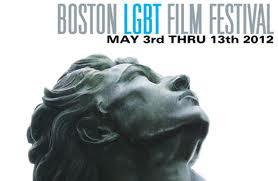 The Boston LGBT Film Festival is celebrating its 28th year and runs from May 3 to May 13. I talked to Amit Dixit, the festival's communications director, about the fantastic events happening throughout the week and the ambitious program of over 120 features and shorts participating in this year's film festival. Opening night on May 3 will take place at the Institute of Contemporary Art, with the screening of the Italian film Loose Cannons (Mine vaganti), directed by Ferzan Ozpetek, with English subtitles. This smart comedy is about the conservative Catholic Cantone family, which owns and operates a pasta factory in southern Italy. Tommaso, the youngest son, lives in Rome, where he studies literature and lives with his boyfriend. Tommaso decides to tell his parents the truth about himself, but when he is finally ready to come out in front of the entire family, his older brother Antonio ruins his plans. Opening night is co-presented by the Consolato Generale d'Italia Boston, with opening remarks by the Italian Consul General Giuseppe Pastorelli.
When asked what his personal commitment to LGBT civil rights is, Dixit stated:
Growing up here in Boston and being part of the local Boston community, I currently sit on the board of the History Project, which is now in its 31st year, where we document the history of the LGBT community. The History Project has been a long-term supporter of the film festival. In fact, we send most of our films to the History Project for preservation after they're screened at the festival. I love their tag line, "You Make History & We'll Preserve it." And that sort of sums it up. We've made incredible strides in Massachusetts, from marriage equality to recently having the trans bill passed, which was an amazing moment to be there at the State House, having Governor Deval Patrick sign the bill into law. And that also translates into what we do at the festival, where we have a trans panel about the perception of the transgender community. I also sit on the board of the Gay and Lesbian Advocates and Defenders (GLAD). In fact, we have been with Mary Bonauto at the federal appeals court fighting DOMA (Defense of Marriage Act). So all of this is extremely exciting, and it's amazing to be in such a vibrant community where history is taking place yet again.
To kick off the Boston LGBT Film Festival, the fourth annual Splash Party will take place Tuesday, April 17 at the trendy restaurant Post 390 (at 406 Stuart Street, Boston, Mass.) from 6 p.m. to 8 p.m. At this event the 2012 film schedule will be revealed, and there will be a sneak preview of the new festival trailer. Join Robear from TLC's NY Ink on the red carpet, and enjoy complimentary appetizers by Chef Eric Brennan while networking with over 30 community arts and professional organizations collaborating at this year's festival. The event is free, but you must RSVP.
There is a limited number of tickets available for the opening-night gala at the ICA on May 3, so act fast to avail yourself of this unique opportunity to join the film set. This reception includes an open bar and hors d'oeuvres by Wolfgang Puck catering. For more information and tickets, click here.
Listen to more interviews with LGBTQ leaders, allies, and celebrities at OUTTAKE VOICES™.
SUBSCRIBE TO & FOLLOW QUEER VOICES
Get top stories and blog posts emailed to me each day. Newsletters may offer personalized content or advertisements. Learn more