After gaining 50 million You Tube views in just 3 days, Kony 2012 became the most viral political cause of all time. In this infographic timeline, Recorded Future shows how this came to be.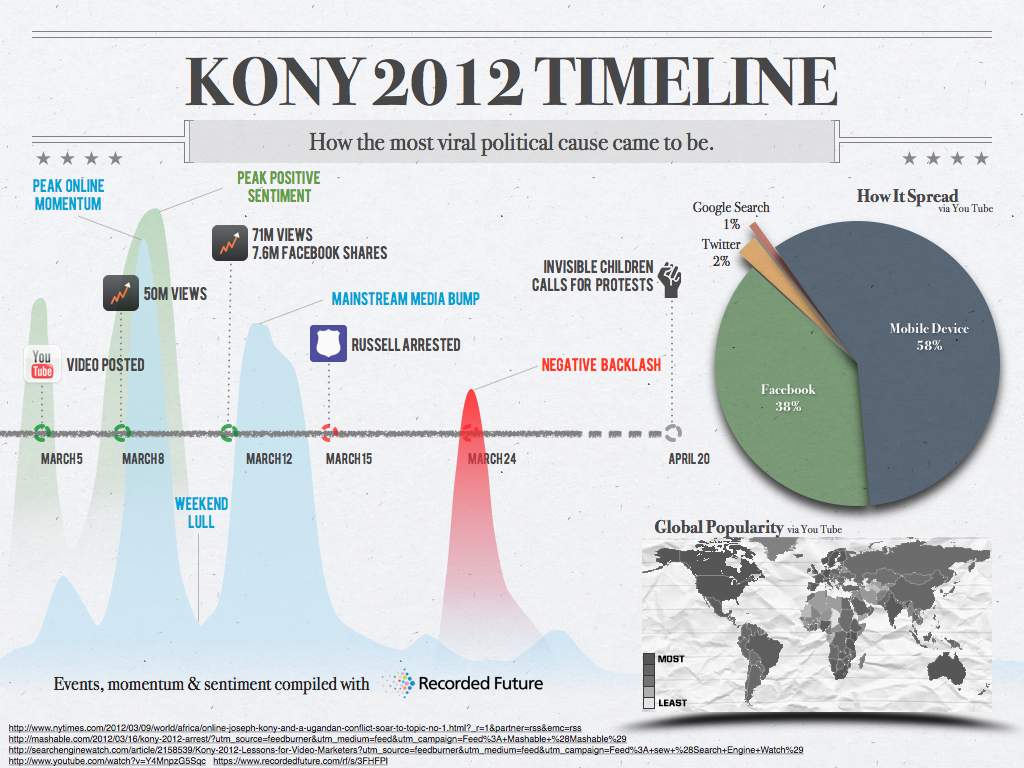 SUBSCRIBE AND FOLLOW
Get top stories and blog posts emailed to me each day. Newsletters may offer personalized content or advertisements.
Learn more