THE BLOG
On the Culture Front: Last Minute Holiday Gift Guide
If you're like me, you usually procrastinate about your holiday shopping to the last possible moment in hopes of avoiding the insane crowds that overtake just about every area of the city and the equally oppressive holiday music that seems to be pumped in from the "heavens" above. Or, maybe you embrace the yuletide cheer and are in the homestretch of this "most wonderful time of year." Due to my own procrastination, this guide is woefully late for Chanukah (I apologize), but just in time for all those celebrating (tolerating) Christmas, Kwanzaa, and my personal favorite, Festivus. Below you'll find a collection of gifts (sent to me by kind publicists) to make any culture vulture on your list happy, many of which you can pick up around the city. Enjoy!
Bob Dylan: The Original Mono Recordings $129.98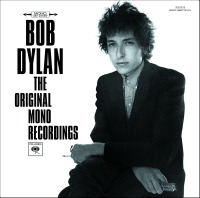 I was very skeptical when I first heard about this box because it's common wisdom that stereo is better than mono. One listen to these electrifyingly tight recordings, though, dispelled those notions. Dylan, along with many other musicians, focused on the mono mixes, often leaving the stereo sound as an afterthought, and with good reason it turns out. Stereo was originally intended to recreate the orchestral concert experience by putting the violins on one side and the cellos on the other, but with musicians like Dylan, separating the vocals from the guitar can feel arbitrary at best. This box of his first eight albums is a perfect gift for audiophiles and Dylan fans alike - visions of Johanna indeed.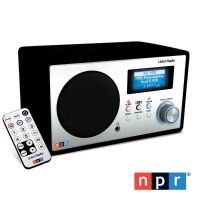 This convenient gadget places over 800 NPR stations from around the country at your fingertips without having to worry about buying any kind of subscription. It's a perfect gift for the person on your list who would rather listen to the radio than watch TV but has been reluctant to get locked into a Sirius subscription. As an added bonus, it's small enough to fit just about anywhere.
Circle of Trust DVD Subscription $150
Beastie Boy Adam Yauch's film distribution company Oscilloscope is offering a pretty sweet deal for those who want their gifts to last all year. The company sends their next ten upcoming releases (about one a month) to subscribers about a week before they hit stores. All their DVD cases are made from recycled materials, which is great for the environment, but also has the added bonus of looking rad. As an added bonus, subscribers can purchase previous back catalog items like Banksy's Exit Through the Gift Shop for half price.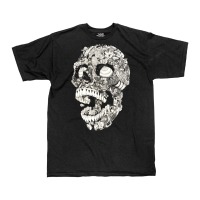 If Ralph Steadman hung out with the band Slayer and they decided to make t-shirts in-between their inevitable drug binges, the result might look a lot like the shirts from Tank Theory. Explosions of images often tempered with thoughtful, subtextual ideas dominate the high quality tees and make a bold statement. Whether you're buying for a true anarchist or just a Sons of Anarchy fan, you can't go wrong with these tees.
Finishing the Hat: Stephen Sondheim Collected Lyrics 1954 - 1981 $39.95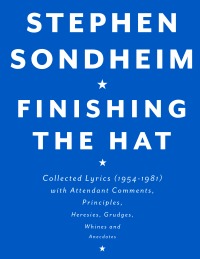 This is going on my shelf next to lyric books of Bob Dylan and Lou Reed. When it comes to stringing words together in amusing and profound ways, there isn't anyone better than Sondheim - he's the musical theater guy for people who usually find musical theater a little silly. It's hard to pick a favorite, but most of the good ones are here, including Sweeney Todd, Company, and A Little Night Music, which is currently running on Broadway until Jan. 9th.
Block Headwear Malcolm Tribly $52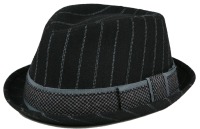 For actual hats, Block Headwear has you covered. Their flagship Prince Street store carries a wide range of styles from beanies to straw hats, but my favorite is a pinstriped tribly that combines roaring '20s high fashion with muted, hipster cool. It can be worn with a suit or just to cover up bedhead on the way to brunch.
Christmas with the Puppini Sisters $10.99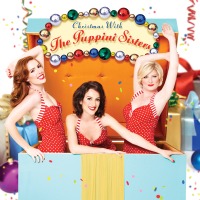 If you find Christmas music annoying but have fond memories of when you didn't, the Puppini Sisters Christmas album might just fill that void. The charming trio sing jazzed up classics and make them their own, giving off just enough of the holiday spirit to give you a warm feeling to go along with the eggnog. Highlights include a New Orleans style rendition of Mariah Carey's "All I Want for Christmas" and Elton John's lesser known gem "Step Into Christmas" done up with swinging swagger.
Levon Helm Midnight Ramble $150
Levon Helm puts on a hell of a show. At 70, The Band drummer plays with heart and glee, grinning cheek to cheek throughout a recent set at the Beacon Theatre with his daughter Amy and special guest Steve Earle. Beginning with the rousingly soulful "Ophelia" and closing with the cathartic "I Shall be Released", written by his former bandmate, Bob Dylan. When Helm isn't on the road, he holds shows at his house in Woodstock, NY for friends, family, and the general public. Tickets usually sell out, and while I haven't yet seen a ramble, I can only imagine they would be exponentially better than his solid touring shows.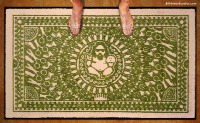 Freelance graphic designer Bill Green's custom rug puts a creative spin on the classic oriental design by placing The Big Lebowski's The Dude in the center of the 3x5 rug sporting a budda pose. This is clearly the ultimate gift for Coen Brothers fans this year.
Freemans Sporting Club Winchester Trouser $198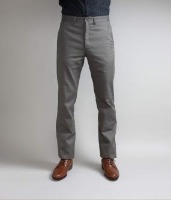 When jeans just won't cut it, check out Freemans Sporting Club. The Lower East Side shop is a throwback to a time when men had close relationships with their tailors, and clothes were made in this country. The Winchester trouser combines the stitching of fine dress pants with the comfort of jeans. While you're down at the store, you can even pop in their barbershop for a shave and haircut.
1154 Lill Studio's Design-a-Bag Kit $80-224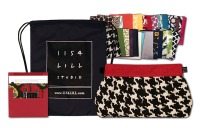 For the budding fashionista on your list who's itching to try her hand at designing, you probably won't do much better than 1154 Lill Studio's Design-a-Bag kit. The company ships you a plain bag with a wide variety of fabric samples to mix and match for a one-of-a-kind creation.
It's hard to imagine pants being softer than DL 1961's premium denim. Available in a variety of styles and colors, these skinny jeans have a special four-way stretch that contours to your body like some crazy memory foam. It's hard to imagine a more perfect gift for the perfect girl in your life.
Recycled Album Art Coasters $35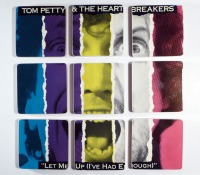 Terry and Mary McCoy make these nifty coasters out of their old vinyl albums, including Tom Petty and the Heartbreakers and Richard Pryor. The cover is cut into nine squares, attached to wood, and treated, while the actual record is molded into a bowl to store the coasters. Never mind "respecting the wood", these coasters are great to leave around the house as art in and of themselves.
Hudson Whiskey Baby Bourbon (375ml) $45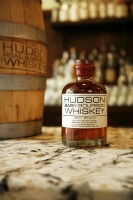 William Grant and Sons are a one-stop shop for all things Whiskey. There impressive line includes Single Malt legends Glenfiddich and Balvenie along with newer brands such as the excellent Hudson Whiskey. Their Baby Bourbon, bottled and hand numbered in a distillery just a couple hours north of the city, makes a particularly good stocking stuffer.
Zosimos Botanicals Holiday-Themed Gift Basket $60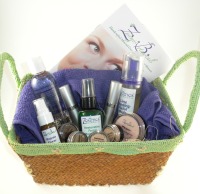 Zosimos Botanicals is part of a new trend towards green cosmetics, handcrafting a line of mineral makeup and natural skin care. The Maryland-based company doesn't use any synthetic chemicals or conduct animal testing, making their holiday-themed a perfect gift environmentally/ethically conscious girl on your list.
Spa Castle makes the perfect urban getaway for the stressed friends and family on your list. With seven different themed saunas and a huge heated outdoor pool with massage jets for just about every part of your body, there's plenty to do even if you don't buy one of their more expensive treatments. Watches that open up lockers and allow you to buy food, drinks and pay for services will make you feel like a spy on vacation. The loudspeaker announcements can disturb the tranquil mood, but on a recent visit they were infrequent enough to be a minor quibble. As an added bonus, Bored to Death fans will remember Jonathan and co. rescuing Hee from the castle.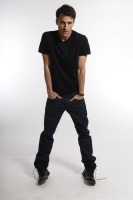 Designer Donwan Harrell roughs up the slim-fitted look, bringing a subtlety to the worn and torn look. The versatile jeans come in a variety of styles for men and women, though I prefer the dark Misfit jeans that can be dressed up with a blazer or down with a t-shirt.
The Shield Complete DVD Box $159.95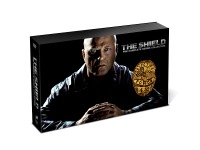 This box packs all 28 discs of the series into a glossy coffee table book filled with photos and a letter from the creator Shawn Ryan. It's a perfect gift for Shield fans as well as anyone on your list who used to like Law and Order until they got tired being able to predict just about everything that happens. Fans of The Wire and Ryan's recently cancelled Terriers would also enjoy the show that focuses on corrupt cop Vic Mackey (Michael Chiklis) and his strike team unit. They protect their self-interests as much as the fictitious Farmington community they serve in L.A. and often make morally questionable deals to reduce crime. Bonus features include dozens of deleted series, audio commentaries, and several documentaries on the making of the show.
Get Smart Complete DVD Box $199.95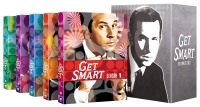 Maxwell Smart as played by Don Adams has got to be the most endearing spy to ever stumble across the scene. As Control agent 86, he travels around the world with his partner (and love interest) agent 99 (Barbara Feldon), trying to outsmart members of the criminal organization Kaos. It's hard to get tired of watching this Buck Henry and Mel Brooks created show, and the cold war setting adds a level of historical context and nostalgia to the hilarious slapstick antics. Interviews with the creators and cast, bloopers, and episode introductions by Feldon add to the enjoyment.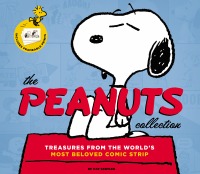 For those on your list that can't get enough of Charlie Brown and his precocious posse, The Peanuts Collection is a great gift. The coffee table book celebrates the 60th anniversary of Charles M. Schultz's beloved comic strip with a scrapbook of sorts, including all kinds of nifty keepsakes. From the frameable art print sketches to a pumpkin-shaped removable handout detailing novel Halloween activities, the book entertains beyond the printed word.
Pappy Van Winkle 20-yr Aged Bourbon Whiskey $99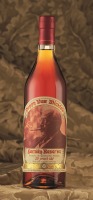 It doesn't get much smoother or sweeter than Pappy Van Winkle's 20-year aged bourbon whiskey. The 90.4 proof bottle packs a subtle punch, revealing itself gradually as you make your way through a glass. It's a great stocking stuffer for connoisseurs and newbies alike.
For those film buffs on your list, Guillermo del Toro's feature debut,Cronos, is a solid choice. This tale of the seductive power of immortality displays striking horrific images balanced against a complex, allegorical story that gives the Nativity a run for its money. The recently released Criterion edition contains two audio commentaries, an early short by del Toro, a video tour of his home office, and a thick accompanying booklet with an excerpt of his director's notes.

MORE:
Holidays
,
NPR
,
Bob Dylan
,
NY Shopping
,
Mel Brooks
,
The Big Lebowski
,
Levon Helm
,
Get Smart
,
The Shield
,
Spa Castle
,
Festivus