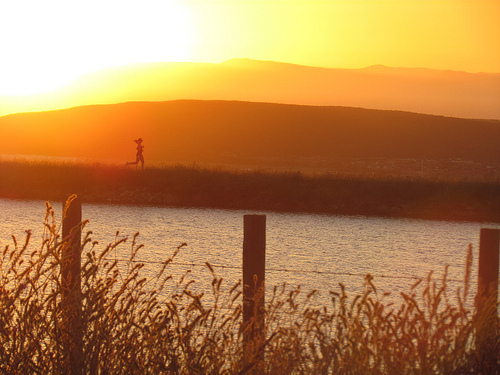 The end of the year is a great time to survey workout music for two reasons. First, it provides a chance to look back at the year that's winding down and reminisce. Second, the new year is when folks make resolutions -- often to get into better shape -- and the recap includes a few songs that might help with that.
Per usual, there are some chart hits in the list below (including two different Pitbull collaborations), some surprising omissions (Katy Perry's "Roar" for example), and some tunes that got more love in the gym than on the radio (like Fergie, Q-Tip and GoonRock's contribution to The Great Gatsby).
Here's the full list, according to a poll on Run Hundred -- the web's most popular workout music blog.
Pitbull & Ke$ha - "Timber" - 130 BPM
Fergie, Q-Tip & GoonRock - "A Little Party Never Killed Nobody (All We Got)" - 130 BPM
Flo Rida - "How I Feel" - 128 BPM
Jason Derulo - "The Other Side" - 128 BPM
Selena Gomez - "Come & Get It (Dave Aude Club Remix)" - 130 BPM
Lady GaGa - "Applause (DJ White Shadow Trap Remix)" - 141 BPM
Avicii - "Wake Me Up (Avicii Speed Remix)" - 126 BPM
David Guetta, Ne-Yo & Akon - "Play Hard" - 130 BPM
Rihanna & David Guetta - "Right Now (Justin Prime Radio Edit)" - 131 BPM
Pitbull & Christina Aguilera - "Feel This Moment" - 137 BPM
Check out this month's top 10 workout songs on Run Hundred: www.RunHundred.com.
For more by Chris Lawhorn, click here.
For more from HuffPost Workouts, click here.