Could Michigan Central Station Be Reopened Like Union Station in D.C.?
I recently traveled to Washington, D.C. for a vacation and noticed their main train station in the city. It's called Union Station, and as I walked through it, I couldn't help but think about our own vacant train station.
Michigan Central Station hasn't had a train leave the station since 1988 and has been vacant ever since. It was built in 1913 and reached its peak during World War II and the early 1950s. After that, ridership declined, and eventually, with the rise of the automobile, especially in the Motor City, the train was not a mode of transportation people wanted to take.
So when the last train left, the building sat. A real estate developer bought it, but couldn't keep up with the payments in order to turn it into a casino like he had planned. So he eventually sold it to the one guy most Metro Detroiters don't like: Matty Moroun.
He wanted the building with the "hopes of having it hold future value with his rail yard," according to HistoricDetroit.org. It never happened and many people wanted it demolished. Mouron saved the building, surprisingly, and came up with a plan to turn it into a customs center for the Ambassador Bridge. That didn't go through, obviously, and it still sits vacant today.
Then in 2003, then Mayor Kwame Kilpatrick announced the building would be turned into the city's new police headquarters. That fell through, too, because of the city's budget.
Finally, something started to happen. In 2011, Mouron decided to take out the windows and install new ones. These new ones ended up being plywood board covered in black paint, but nonetheless it's being boarded up. The roof has recently been worked on and the lights have been on inside the promenade area (three-story section of the building).
Many believe that Mouron is only using MCS as a player in trying to get the public on his side concerning the New International Trade Crossing. Well, whether he is using it as a ploy or not, it's great to see something is being done with the station, for now at least. Turning to this debate though, MCS has the ability to be like Union Station.
Union Station was built in 1907 by the same architect who designed the Dime Building (Chrysler House), the Ford Building, and helped lay out the city of Chicago after the Great Fire. It is a classical Beaux-Arts style, just like MCS. It is visited by over 32 million people a year. It's also the headquarters for Amtrak. The Maryland Area Regional Commuter Rail (MARC) and Virginia Railway Express (VRE) also have lines that run out of the station. The bus system and Metro (subway) also have lines that go in and out of the station. The building is owned by Amtrak and was restored in the 1980s.
During the 1940s and '50s, especially World War II, over 200,000 people passed through the gates, each day. Today, that is much more, but not before a sharp decline in the late 1960s and 1970s. They closed the building in 1979 and started renovation in 1981. The renovation included adding shops, cafes, restaurants, a food court, and a movie theater. The theater didn't last though and was turned into another food court. They rebuilt parts of the building, including replacing the marble and decorative elements.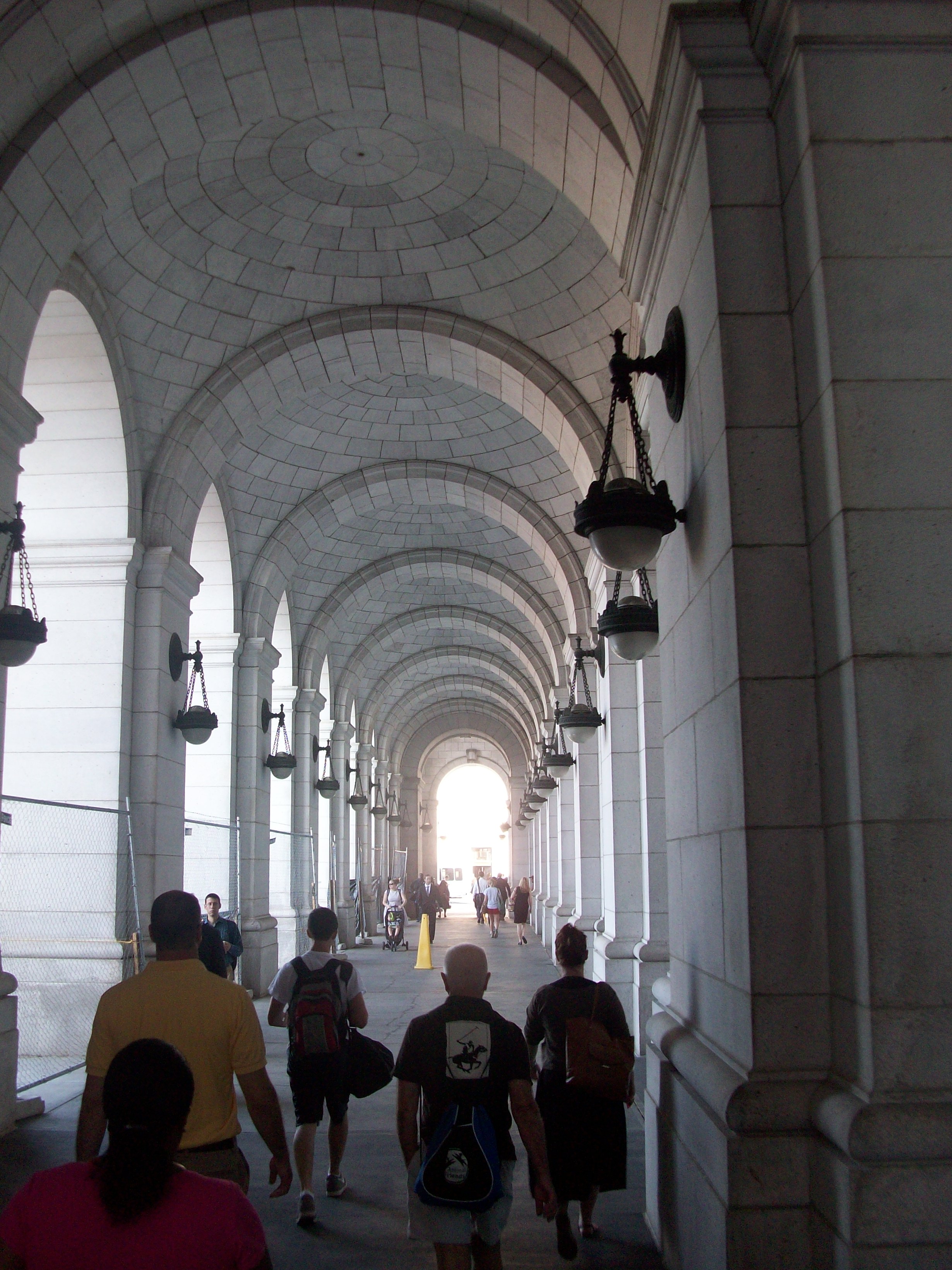 If you were to walk up to Union Station today, you would see a wonderful building, with plenty of vibrant life, full of people. You would never have thought this closed and was falling apart in the '70s. It would be wonderful to see the aging Michigan Central Station become like Union Station. Now, mind you, Union Station does not have an 18-story office tower attached, but there is always hope for those who believe.
As you read this, MCS is still being renovated, the roof of the three-story train station from the inside and outside. Lights are on, and it looks magnificent at night. It is my belief that if the Morouns keep the building and never sell it, the building won't ever see a full-scale renovation in hopes of having it used once again. It can happen, but it's going to take the right people, time, money and commitment.
Here's my thought on what the old train station should become. The three-story train station should be what it was meant to be, a train station. There is talk of a Regional Transit Authority (RTA) with the possible plans of a Bus Rapid Transit system (BRT). This can be the headquarters of the RTA and BRT. The city of Detroit also has no underground subway. This is probably a pipe dream, but I would definitely love to see that happen -- where it does not just go around in a circle like the People Mover, but goes into the suburbs and is able to connect the surrounding counties. Finally, the actual train station should be there, and not in the New Center area. The city of Dearborn is getting a new train station, and as we're looking for alternative ways of transportation, it's easy for the train station to be a train station.
The 18-story office tower is another project all in itself. Make it half office space, half hotel/apartments. It's being done right now. The Broderick Tower is going to be four stories of office space, and the rest apartments. Most of this is pretty feasible and probable. Will it happen? Your guess is as good as mine, but with the right people, MCS could no longer be the face of Detroit's decay and could become the face of Detroit's rise. If you don't like this idea, no problem; pitch your own idea at Talktothestation.com.
Follow Chris Zadorozny on Twitter: www.twitter.com/Zads07