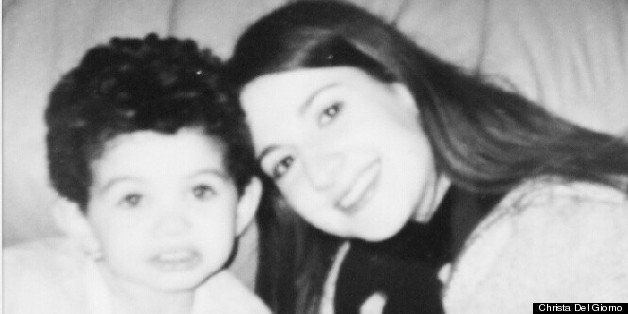 Step One: Wake up
Step Two: Lace up your running shoes
Step Three: Drive to the middle of nowhere
Step Four: Run
***
A journey of a thousand miles begins with a single step, I say, as the alarm sounds. I also swear. A lot.
It is 4:15 a.m. I want to hit snooze, but I know snooze is an admission of defeat. I get out of bed, dress in the dark, and head out the door.
Saturday mornings now mean an early morning, long run with a local running group.
The location changes, but mostly the company remains the same. We start together, but running is a solitary endeavor, and we each are on our own journey.
***
It wasn't so much that my pregnancy was a secret as much as I just never told anyone I was pregnant. I wasn't in contact with my family at the time, and friends were used to my disappearing for a few months and then resurfacing with stories of travels and boys. I was honest only to strangers who would kindly offer me a seat on the subway or help carrying packages. I told co-workers only when my body would no longer be my co-conspirator, and it announced my pregnancy with a growing belly and shrinking bladder.
For the most part, I had a very healthy pregnancy. For the first time in a long time, I was taking care of myself. I was eating well, sleeping well. I wanted my baby to be born healthy. I thought a healthy baby would be adopted more quickly than a sick one.
Even during my pregnancy, I never expected to become a mother.
***
The worst part about running alone is the company. On long distances, the thoughts can be suffocating.
Running is stupid. I'm stupid for running. My feet hurt. I'm cold. I'm hot. I didn't eat enough. I ate too much. I didn't get enough sleep. Running is stupid.
My thoughts aren't always of present pains; the past has its fair share.
***
My decision wasn't a secret from those very few people who knew I was pregnant. I found a nice place in New York's Upper East Side that had long lists of wealthy New Yorkers unable or unwilling to conceive on their own. There were books made by these families, cheesy scrapbooks that showed pictures of weddings, vacations, beach houses, empty nurseries. Books that said, "We want your baby!"
And it was sad.
I was at work when I went into labor. I calmly told my boss I needed to leave early and splurged on a cab to take me to the hospital.
I checked-in by myself, had the boy by myself, and left the next afternoon. By myself.
And it was sad.
The boy was born with a few minor health concerns and spent the first week of his life in the NICU. When he was healthy enough to leave the hospital, he went to that nice brownstone on the Upper East Side. He spent the second week of his life there.
The agency knew how these kinds of things worked, even if I didn't. They had a nursery where they would keep the newborns for a few weeks before finalizing anything, just in case the birth mother changed her mind.
And I changed my mind.
I didn't have one singular emotional epiphany. I just thought if anyone is going to do this, it should probably be me.
***
"I'd only run if something was chasing me!"
I hear this a lot, mostly from co-workers and friends who (rightly) think distance running is ridiculous.
We're all running from something in some way, I just happen to like my metaphors literal.
When running, I often get a bloody nose, a messy reminder of my previously careless relationship with my body. I keep running.
Sometimes I'm being chased by ghosts asking why them and not me. I have no answer, and I keep running.
I run from childhood anger, adolescent awkwardness, wasted potential.
One foot in front of the other. Repeat. Repeat. Repeat.
***
I didn't have anything for a baby. No clothes, crib, diapers. I never had a baby shower. No one even knew about him yet.
So, I went shopping. By myself. And set up a makeshift nursery. And the agency sent someone over to my apartment to check the conditions, make sure they were releasing the baby into a safe environment.
And he came home.
***
I live in the desert.
During a particularly hard stretch of road, I fantasize about abandoning the pavement for the deserted land. I will run until I can't, walk until I collapse, then lay on the ground and wait for nature to consume me.
I read too many German novels and watch too many French films.
It's not always pain and death and despair.
Sometimes,
sometimes,
sometimes
the air is clear and the wind is perfect and the road is an invitation to be more.
My legs are strong, and my mind is focused.
I accept the invitation with a smile.
And I look forward to the next Saturday.
Repeat.
Repeat.
Repeat.
***
My son begins high school in a few weeks. When I took him home from that Upper East Side brownstone, I feared the responsibility of being a single parent. I couldn't picture the future or how I would get there. And here we are.
One foot in front of the other. Repeat. Repeat. Repeat.