There I was at CVS trying to find a Hallmark sentiment to convey to my new friends Mary and Larry what an inspiration their ten-year marriage has been to me.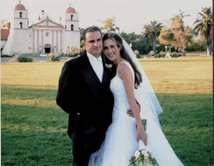 Larry and Mary were the quintessential California fairy tale couple -- tanned and toned with stunning good looks, a gorgeous tow-headed two year old, and lots of love evident for each other. But cards celebrating a successful marriage have an awful way of gravitating towards mention of a "happy home." Like this one:
May the love in your hearts mirror the laughter in your home.
Marriage is
Vacuuming carpets and hammering nails.
It's balancing checkbooks and paying off bills
it's cleaning the windows and mopping up spills.
I wouldn't have been so sensitive to the nearly ubiquitous overlap between marriage and home except that Larry and Mary are currently homeless.
I met Mary and Larry three months ago when I was researching a story on the hidden homeless living here in Los Angeles.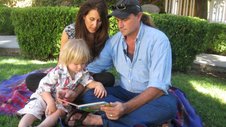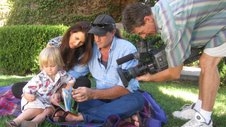 These are people with middle-class backgrounds and high paying jobs who got sucker punched by the economic downturn and found themselves literally on the streets. In Larry and Mary's case they lost their jobs in construction and real estate respectively. After years of double incomes, flipping houses and acquiring the accouterments of the successful turn of the century power couple, the journey from a house in Santa Barbara with a white picket fence and a BMW to friends' couches to a homeless shelter was surprisingly swift. They never thought it could happen to them.
With a home no longer in the picture, the struggle to maintain a fairy tale marriage becomes its own epic odyssey.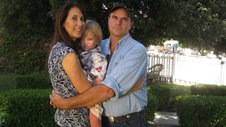 Thanks in large part to a unique shelter that allowed them to live together with their child for the next year and offers financial workshops, marriage counseling and the tools necessary to start over, Larry and Mary will make it.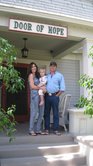 Now they appreciate every little thing in their lives and take nothing for granted. Larry is slowly but surely getting more contract jobs and Mary just got a seasonal job at Macy's. But most importantly, they have each other. The fact that they stayed together through it all speaks volumes about the true meaning of "for richer or poorer." It also explains why it was impossible to find something commercially available that would celebrate that.
Homeless families are the fastest growing segment of the homeless population.
See more of Mary and Larry's story: