I don't know if it's the chill in the air or all those amazing slouchy blazers and suits we saw on practically every runway this week, but the start of fall makes me want to load up on a few good blazers, and vintage fits always seem to be best. A little shrunken one that's slightly boxy (think boy's private school blazer) looks perfect over almost any dress, and a roomier, more fluid design feels sexy and effortless with slim jeans. Throwing in a refined plaid number for good measure doesn't hurt either. Here are a few good finds to fill out and finish off any wardrobe...
1. Vintage Dior Blazer: Cute, timeless, and bookishly sexy. Bid here.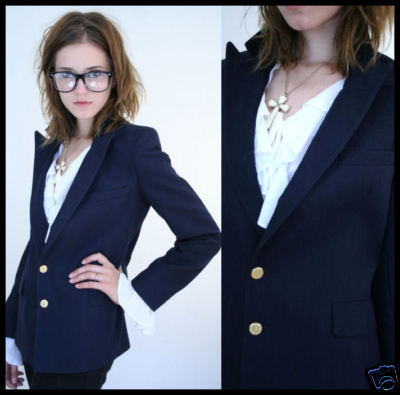 2. Little Black Blazer: Not exactly vintage YSL, but a nice practical fit. Bid here.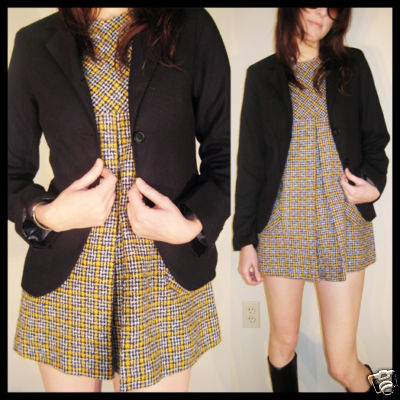 3. Black Velvet Tux Jacket: Loving the exaggerated lapels. Bid here.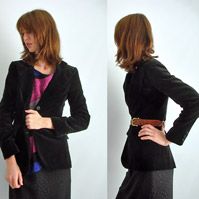 4. Double-breasted Military Jacket: I'm not loving the styling here, but the fit looks just right (ie: just oversized enough). Bid here.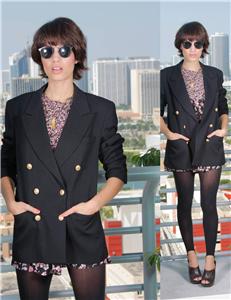 5. Velvet Band-leader Jacket: Ignore the mannequin...this jacket is divine. Bid here.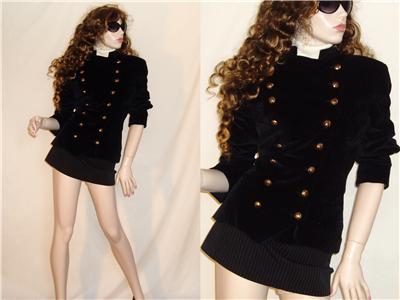 6. Vintage Houndstooth Blazer: The big front pockets on this style are key. Bid here.