I love my husband, but he is not my soulmate.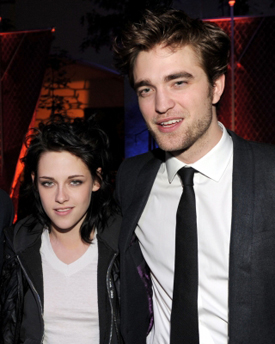 Not that anyone else is, either. I'm not looking around or anything. Why not? Because I don't believe soulmates exist.
I'm pretty sure this long-held belief makes me unromantic, but I'm also pretty sure it's the reason I have a solid marriage.
Five years ago, on a sunny spring Saturday outside my parents' home, my wedding vows went something like this: "Hi there. So, I don't believe that people are "meant to be together." I also don't think that there's only one person in the world for you, and that if you don't find that person you'll never be happy. I'm not into destiny. I'm into choice. You choose the person you want to be with...and I choose him." (Bride indicates groom.) While nervously gathering my thoughts the night before, I had a feeling this line of reasoning might make a few guests uncomfortable (i.e. mother, mother-in-law-to-be), which is one reason I asked the bartender to open up shop an hour before the ceremony. (Smartest thing I've ever done, aside from marrying my husband.)
Most everything about pop culture (past and present) says I'm dead wrong about the soulmate debate. Just take movies from How to Marry a Millionaire to Slumdog Millionaire, a slew of Shakespeare plays including Romeo and Juliet, novels from Emily Bronté's Wuthering Heights to Stephenie Meyer's Twilight series, and TV juggernauts like ABC's "Grey's Anatomy" (thank you, Der and Mer), plus every single daytime soap that's ever aired on the small screen. (Where were you when Luke and Laura got married?) Magazines, too. They all lure us into a superficially appealing fantasy, but our reality is invariably much different -- unless our partner is actually a successful, sensitive, outdoorsy brain surgeon who looks like Patrick Dempsey and lives in an Airstream trailer. Oh, and every time I hear Tom Cruise's character profess those three dreaded words to Renée Zellweger's Dorothy near the end of Jerry Maguire, I get shivers (and not the good kind). In real life, "you deplete me" is often more like it.
The soulmate conceit is utterly worthless fabrication -- much the same way that Valentine's Day is the most romantic night of the year; happily ever after actually exists; and your high school senior prom should be the most unforgettable night of your life. It was for me. I had cramps, the band played the wrong prom theme song, and my date and I got into a fight.
But I'm not a total buzzkill. Bio TV's website features a clever gimmick called Dead Celebrity Soulmate Search, where you specify preferences (gender, location, interests, physical attributes) and click to find out with whom you would've blissfully lived out your days 150 + years ago. (Don't worry...if you two don't hit it off, chances are your ball-and-chain will die of syphilis at age 33. Huzzah!)
Apparently, my dead celebrity soulmate is one of three contenders: Vincent van Gogh (artist = unstable), Henry VIII (bad track record with the ladies), or Edgar Allan Poe (annoyingly expects me to proofread every single poem). Thanks, but I'll stick with my husband: He's not an artist, he's never so much as threatened to decapitate me, and he hates poetry. I think I love my husband precisely because he's not my soulmate.
To recap: There's no such thing as a soulmate. So stop kidding yourself. Eventually, you'll be glad you did, and you might even meet someone worth choosing.
Photo: Potential soulmates Kristen Stewart and Robert Pattinson of Twilight (Getty Images)
SUBSCRIBE TO & FOLLOW LIFESTYLE
HuffPost Lifestyle is a daily newsletter that will make you happier and healthier — one email at a time. Learn more