Originally posted at PSFK.com
What's inspired the recent influx of fantasy-scifi TV programming? Here in the States, fantasy shows like Heroes, Lost, Battlestar Galactica, and True Blood claim a surprisingly large viewership, while creators continue churning out new pilots and series ideas around the undead and the strange. And in the UK, the trend is even more apparent, with more than a handful of scifi shows slated for the Fall season. The Guardian takes a look at the growth of scifi on UK networks, suggesting today's audiences are looking for more from their TV shows and characters - high-drama reality shows having upped the wow factor to levels standard sitcoms and dramas can't meet:
What has prompted this plethora of fantasy programming? Julian Murphy, the producer of Demons and the BBC's Merlin, views the schedules as a victory for classic British creativity rather than showing a fad for sci-fi or horror drama: "...Reality TV is a factor. X Factor and Big Brother create some amazing human drama, and you have to ask how scripted drama can compete. As a result I think it has to offer something more, something bigger."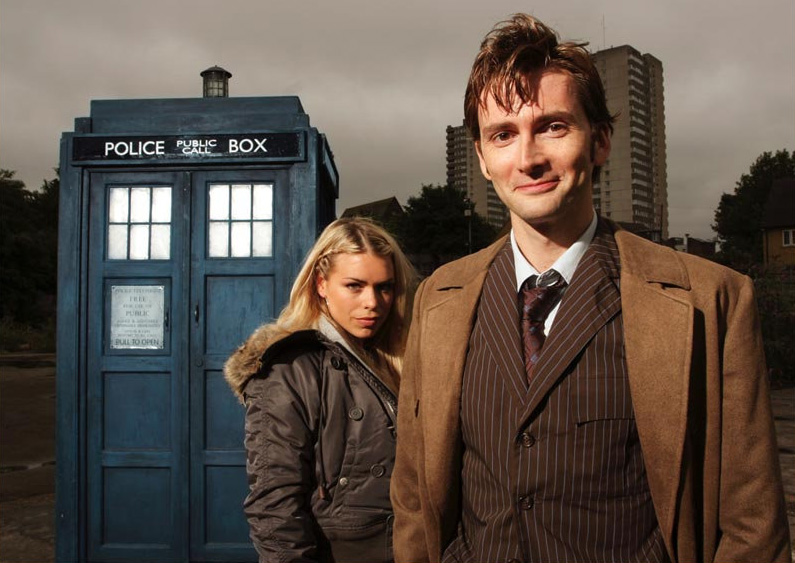 The article also points out how the current political and social climate might be adding to the appeal of moralistic, allegorical fantasy storylines:
And yet fantasy writing often contains a core of reality. When Rod Serling created The Twilight Zone in the late 1950s, it contained subversive anti-nuclear war, anti-McCarthyite tales; at the height of the war on terror, Lost, Battlestar Galactica and even Heroes carried messages that attacked the triumph of the right. So should we expect lots of messages with the latest shows? "They're escapist but they deal with serious topics," says Ben Stephenson, controller of drama commissioning at the BBC.
Scifi's unique capacity for metaphor and spectacle is nothing new - and likely explains why the big budget film industry is still ruled by fantasy-scifi (E.T., Jurassic Park and the Alien series are still some of the longest reigning box office hits). What could be driving this shift in TV programming, then, may be more a matter of perception than of changing interests: networks are treating the once stigmatized scifi genre (and its followers) as the powerful, profitable force it has grown to be.
For more articles by Christine Huang on PSFK please click here.