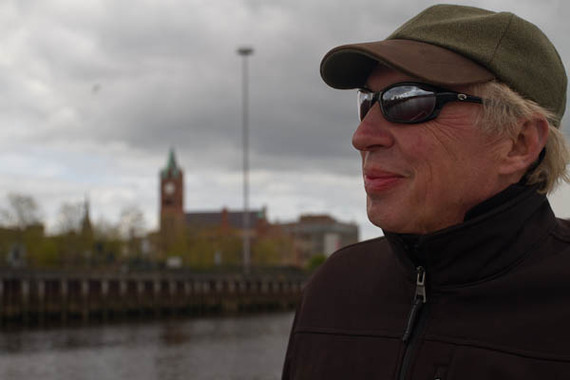 Richard Bangs describes himself as a "feverishly chronic and dangerously insatiable traveler" who is forever on the lam from routine and the mundane. He conducted first descents of a number of major wild rivers around the world, including the Zambezi, Omo, Indus, Euphrates and Yangtze. Bangs led the first American tour groups into North Korea, Libya and China. He's authored numerous travel books and produced a few travel films, videos and shows, including an Emmy-winning series of specials on PBS called Adventures with Purpose and Quests. He has a popular YouTube channel. And, as if that's not enough, Bangs was part of the founding executive team of Expedia.com and has founded travel sites for Microsoft, Yahoo, MSNBC, MSN, Yahoo and Slate.
What makes him the world's smartest traveler? Bangs is a role model for the rest of us, and not just because of his impressive credentials. "Embrace the unknown," he advises. "Take risks. Don't be afraid of the dark. Get off the beaten path. Allow some terror in your travels." What, exactly, does that mean? Bangs cites Edmund Burke's 1757 essay, "Of the Sublime and Beautiful," it which he posits that terror "is a source of the sublime; that is, it is productive of the strongest emotion which the mind is capable of feeling." Adds Bangs, "If you seek life-changing travel it comes from touching the maw. At the moment of plunge travelers become febrile, but also unlocked in a way that never happens in the comfort zone, so that the slightest tap can send a shiver to the bottom of our beings." That's profound. "Squeeze the meridians of adventure," he concludes, "and you'll find brilliant life."
The World's Smartest Traveler is a weekly series about the visionaries who inspire us to travel smarter. Its curator, Christopher Elliott, is the author of the upcoming book, How to Be The World's Smartest Traveler (National Geographic Books). Want to nominate someone for this feature? Send Chris a note.
SUBSCRIBE TO & FOLLOW LIFESTYLE
HuffPost Lifestyle is a daily newsletter that will make you happier and healthier — one email at a time. Learn more