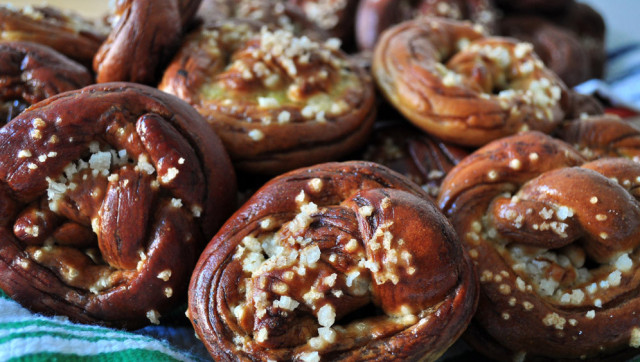 Strolling through the Holiday Market in Union Square, with its soft light and scent of cinnamon, always takes me back to winter visits to Bavaria and many a cold evening spent at the christkindlesmarkts of Munich and Nuremberg. The memory is bright: cozy with my cousins among red-and-white booths, warming my hands with a mug of mulled wine, chatting with artisans when I found a language in common.

We each have traditions that make Decembers meaningful. For me, the holiday market is quintessential of the season: all glowing and laughter and moments of discovery, a celebration of creativity, comfort in the shared sense of festivity. When a visit is just out of reach, here are the three Bavarian recipes I make to bring the warmth of an evening amongst the candy-striped booths home.

Soft pretzels, deeply browned and studded with salt. If you're feeling fancy, shape the dough not as pretzels, but as rolls, fry up some bratwurst, and make yourself a proper market sandwich.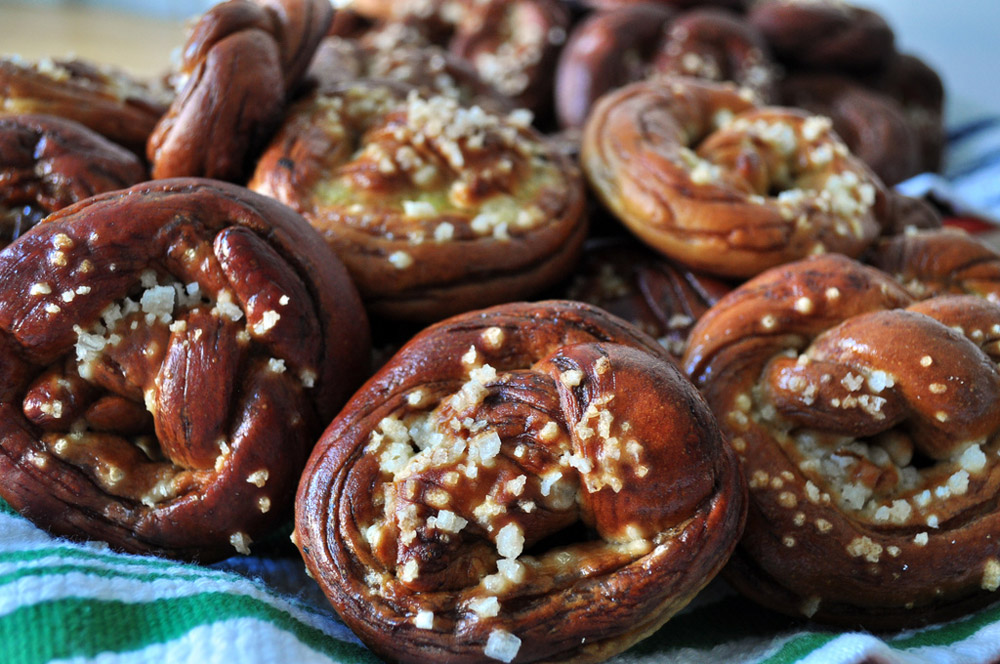 Lebkuchen, spicy German better-than-gingerbread laced with candied citrus and anise, and dipped in chocolate.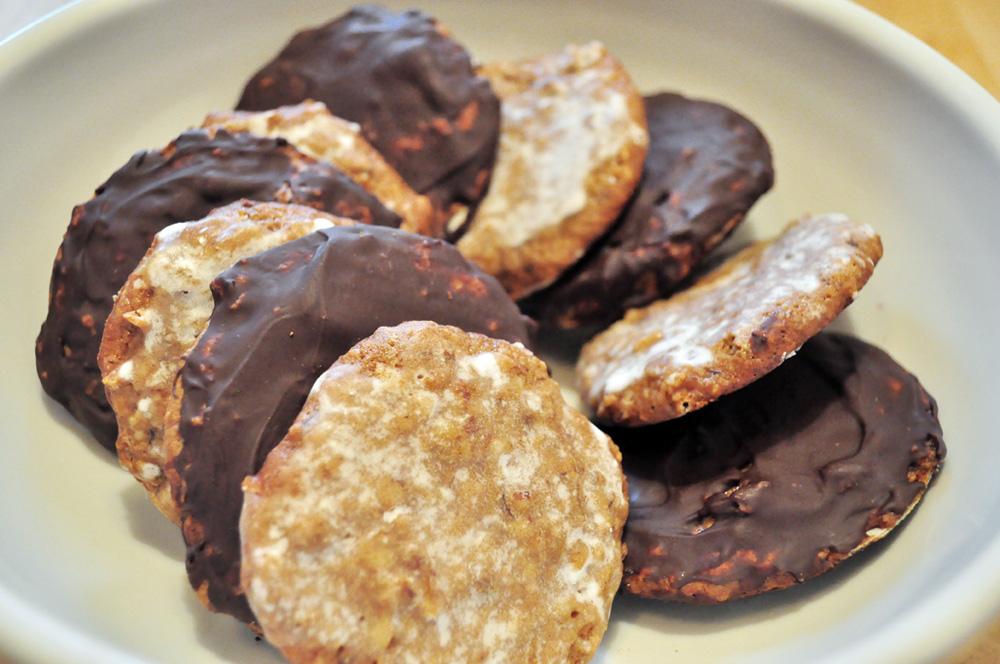 And finally, a steaming mug of glühwein - mulled red wine scented with holiday spices. A glowing kind of thing, just as its name - literally, glow wine - suggests it will be.