Co-written by Brooke Smith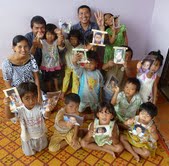 Human trafficking has grown to become a large and perilous problem worldwide. The United Nations estimates that 700,000 to 4 million women and children worldwide are trafficked every year. Women everywhere, especially in poverty-stricken areas, are illegally being sold by organized crime units for purposes of sexual exploitation or forced labor. Cambodia is one place in particular where a remarkable organization, Senhoa, extends every effort to offer at-risk girls an alternative route by teaching them valuable skills that they can use to create a new and improved way of life. I discovered from Senhoa the story of a young Cambodian woman who I will call Mai.
At 16, Mai was training to become a tour guide when her boss took advantage of her, raped her and dropped her off in a brothel. She was subsequently sold to eight men in the following two days. The last man to abuse Mai deemed her unfit to fulfill his needs and dropped her off in a street in Siem Reap, Cambodia.
Fortunately, Mai's family was able to call on Senhoa and count on them to provide the safety and education that Mai desperately needed. After only two years, Mai is now a professional jewelry maker. This young woman's story was so intriguing that I contacted Senhoa to learn more about how they operate.
Senhoa steps in to rescue girls, ages 4 to 19, from being sold into the market. Victims can get sold into sex trafficking numerous ways. Poverty-stricken family and friends may sell someone for the money; some voluntarily go; others are lured, tricked and forced to become a part of the human market. Similarly, there are a variety of ways Senhoa finds these eligible young women. First, Senhoa attempts to educate girls at a young age, before they delve into the dangerous world of human trafficking. They are also partnered with many local shelters. This way, Senhoa always knows when a girl's time in a shelter expires and is able to step in to offer these homeless women a better life. Alternatively, families, friends or even the young woman herself can contact Senhoa and sign up the woman in need for their program.
The lifestyle change begins with their Lotus kid's club program that teaches children positive values, basic knowledge and useful skills. The next step, focusing on the older group of girls, is a workshop made to teach these women valuable skills, namely jewelry crafting, that they can use to sustain themselves and their families.
Unfortunately, many of the possible candidates for the program either turn down the offer from Senhoa or give up somewhere in the process. Dominique Nguyen, a member of the Senhoa team, said, "Out of 10 girls who you might work with, seven will drop out. What you have to focus on are the three lives you have just changed."
Senhoa volunteers strive to follow this idea. They truly believe that each life saved is worth the effort each volunteer puts forth. Lisa T.D. Nguyen, a founder of the organization, put it this way: "This is definitely a battle we can win. If we can't win the overall battle, then we can at least win the mini-battles which are the girls whose lives we have changed."
Senhoa is reaching out to businesses and individuals who are willing to donate to an organization that not only gives 100 percent of its profits directly to their cause, but also uses business sensibilities to create a solid foundation for these girls to build their new lives upon. Senhoa needs your support so that they can pay these young women who decide to alter their futures enough to fully sustain their new, safe lifestyle.
In addition, the organization's biggest hope is that it can eliminate the need for donations and run solely on the sales of its truly fabulous jewelry. When I asked Dominique eagerly how I could support this cause, she replied, "Buy a lot of jewelry!" I responded to this by looking at the organization's website. Here, Senhoa displays a variety of gorgeous gems. These pieces have been spotted on the arms of many celebrities worldwide while the money raised from their sales has touched the hearts of the women who are kept alive and safe from sexual abuse. You can be the next business, person or group to help these women out by checking out the following site: http://www.senhoa.org/index.php.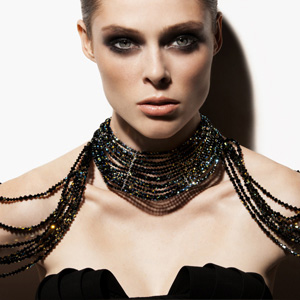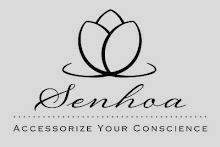 FOLLOW HUFFPOST