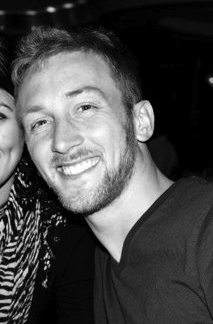 Note: If you're a writer, this interview may give you some valuable insight as to how you could benefit by promoting yourself on this kind of social platform.
In an age where consumers naturally distrust mainstream media, the relentless demand for greater transparency either damages or pushes out entirely, all those who dare to go against it.
Users of review sites, for example, benefit massively from user-generated ratings written for the consumers by the consumers, as opposed to those written by a sponsored party.
Up until recently, there were very few places to freely share opinions of writers and their publications. Moreover, these sites were hard to find, living outside of the popular domain.
That is, until Scribnia came about.
I met with David Spinks, the community manager for Scribnia, to get the details on how it all works and why it's helping writers to grow their networks and fine-tune their content to have the greatest impact.
Clément: OK David, first things first - why did the Founders feel the need to establish Scribnia and how did the idea come about?
David: In a nutshell, Scribnia is a place where readers can share the writers they follow, and provide those readers with personalized recommendations for more writers they'll enjoy. Blog readers could always use comment systems (wordpress, tumblr, posterous etc.) to interact directly with bloggers but until now, there was nothing consolidating and organizing those reader's opinions. Also, there was no easy solution to help active online readers discover new writers and content. They'd have to rely on stumbling upon new blogs, outdated blogrolls, or asking friends for recommendations.
Clement: Can't you just type out a Google search for matching content or writing styles and find things quicker that way?
David: There may have been algorithms put together to organize and rank online content but there still isn't a solid solution. Even Google's blog search fails in many ways to do the job in an efficient manner. It's because the components of the page rank system like traffic, inbound links and domain age don't tell the whole story when it comes to blogs... not the same way readers can.
Clement: So is there an element of Scribnia that basically works like LinkedIn, where users can accrue "recommendations" in order to grow their following?
David: Kind of. Here's the thing - It's a fact that consumers of products and information trust each other's opinions. People don't buy products, visit restaurants or see movies without reading reviews from other people first. Now people have the ability to do the same with the content they read online every day. Everyone always seems to find a new writer that they like when they visit the site, because writers are recommended to them based on the opinions of real people - not some "authority algorithm."
Clément: That actually makes a lot of sense. As a writer you didn't have that kind of targeted community giving you feedback before.
David: If you only have 10 readers, but those readers love you, you will be discovered. We can actually match you up with readers that will enjoy your writing style and content, based on their tastes. We learn of readers' tastes using reviews that they've written in the past, and recommend writers based on those tastes. The more you use the platform, the better the writer recommendations get.
Clement: So what kind of people do we see using the site? Are there active users from the average Joe to the well-established clique?
David: Our user base ranges from mainstream writers to first-time bloggers of all different backgrounds, many of them readers, many writers and some both. Anyone can add a writer to the site, making it possible to discover any blogger on the web, even if the blogger didn't register themselves. Here's the thing - writers on Scribnia get a lot of reviews and not all of them are great. This is a good thing as it helps to ensure quality control and also incentivize writers to constantly improve their work. This is what makes the site popular. In this community, you know that if someone didn't write the best article, they're going to be called out - and that's how it should be happening.
Clément: So how many users have you got now, and what's your growth rate like?
David: We're growing at a rate of about users 100 per week. So far, those users have added over 35k writers to the site.
Clément: Sounds like steady progress to me. Do your users tell you anything specific about how Scribnia has helped them?
David: Writers have mentioned the SEO value that they've gotten as a result of being an active user, as well as the "credibility" factor that reader reviews can offer. When people find their Scribnia profile in search engines, they're shown proof of the value the writers provide straight from their readers.
Clément: Have you got any upcoming plans to implement soon? Any improvements coming up that are going to make it an even better service for the users?
David: We are continuously improving. Currently we're working on a new site with the goal of becoming a more natural part of your online reading routine. The design, features, and overall experience at Scribnia will be changing soon but the core concept will remain the same.
We're making it easier to immediately start getting personalized recommendations for writers you'll like. We're also working on new tools that will seamlessly integrate your online reading routine with Scribnia. I wish I could tell you about the specific features we're working on, but you'll just have to wait. ;)
Clément: Is there a fee to use the service?
David: Scribnia is 100% FREE to use for all users whether they're readers or writers. The new site won't even have ads.
--------
If you read a lot of blogs and news sites, now's your chance to promote your favourite writers and spread the word about them. If you're a writer, you might want to encourage your readers to use Scribnia.
The more feedback you can get from your readers, the more you can improve your writing style and increase the value you offer to your readers.
SUBSCRIBE AND FOLLOW
Get top stories and blog posts emailed to me each day. Newsletters may offer personalized content or advertisements.
Learn more