You've said "yes!" Congrats have been sent for your upcoming wedding, and now it's time to get the guest list going and think about invitations.
Invitations are the cornerstones of your wedding. They set the tone and launch the event.They can be traditional and elegant or modern and bold -- as simple or as sophisticated as the bride herself. Regardless of whether your event is a fun bridal shower or a black-tie affair, your invitations should delight and intrigue your guests.
When you add a dash of your personal style to your invitation design, you let those nearest and dearest to you know that everything about your wedding will be one of a kind. Here are some budget-friendly ideas you can create yourself at home!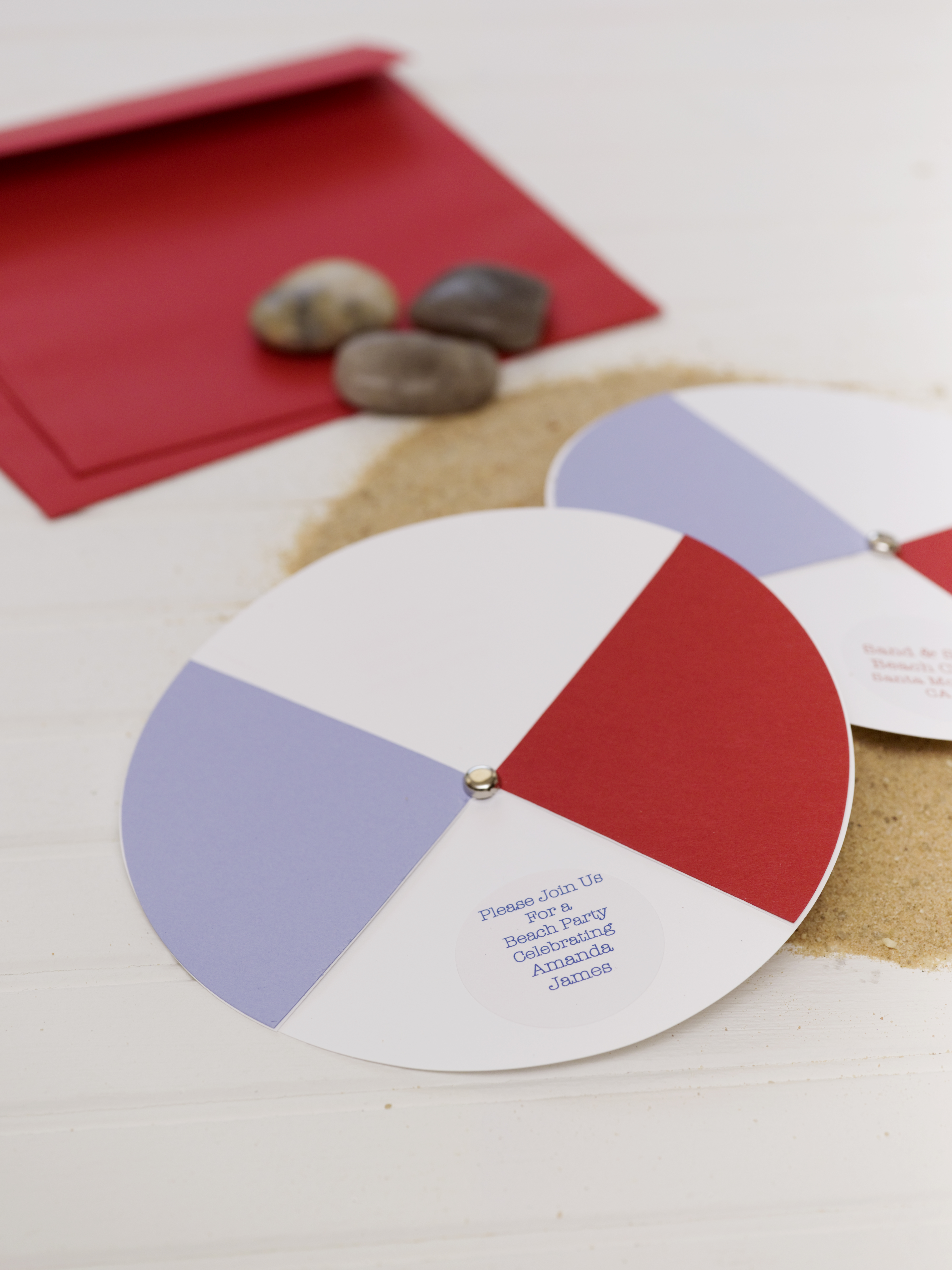 Beach Ball Invitation
Grab their attention and let them know the wedding is going to be fun!
You'll need:
round white labels
round cards 6 inches in diameter
small metal brads
spray glue
sissors
Floral trimmed Invitations
A sparkly flower can add instant drama to a simple design. A light airy floral adds a dash of romance to a printed invite. Choose a floral ribbon trim that will lay flat against the paper and that can be trimmed neatly at the edges. Glue to fasten.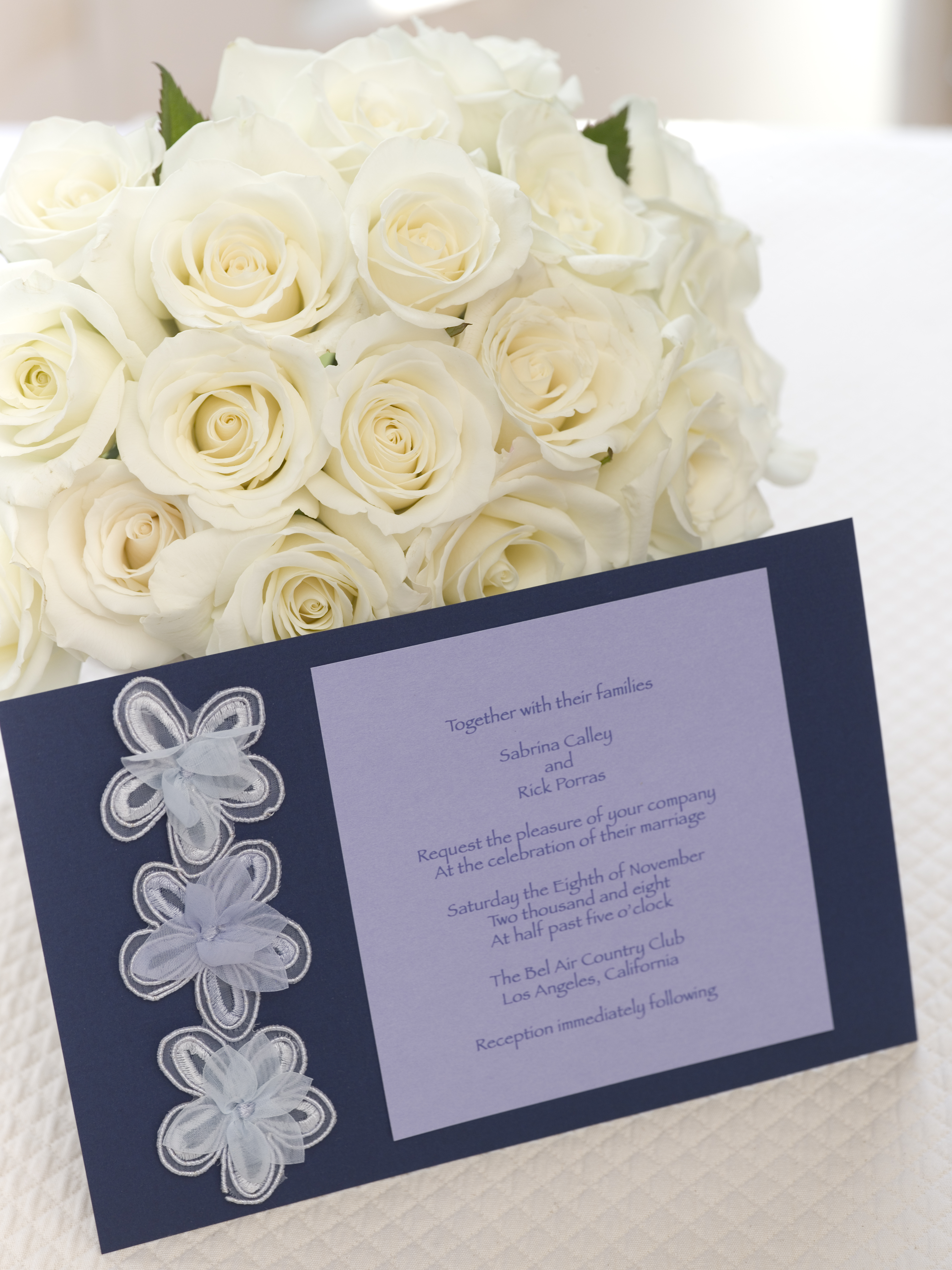 Scroll In a Tube
There is more than one way to send your invitations. Think outside the box ( or envelope) with these clear tubes found in craft or stationary stores. Print up colorful invitations, roll them, add sparkly streamers and pop them in the tube. Be sure to have the correct postage before mailing them.