The fashions at Northwestern University are just as diverse as its 8,000-plus undergraduate student body. The one-mile by half-mile campus is home not only to students but also a variety of styles that combust on Sheridan Ave., at The Rock, and everywhere in between all year round. On any given day, students donning athletic gear -- anything from lululemon to school spirit wear -- to a clean chic look and finally an urban-hipster vibe can be spotted all around NU's campus, showcasing not only the diversity in peoples in regards to ethnicities, nationalities and personalities, but more so in trends, styles and fashions.
As a student body, we're diverse in our upbringings and cultures, passions and influences, which are all clearly evident in the style makeup of NU. Students come to NU from all over the world -- some as close as Chicago and others as far away as Taiwan. We all pursue different interests, whether its by major and career, or student activities. Tight-knit friend circles form as soon as you step on campus, sourcing from a dorm, a student group or within your major, and these pods of people function as your number one supporters, allies and influencers all throughout one's four years. And it's with these factors that not only are we shaped personally as a student body, class and individual on the inside, but also on the outside via our personal styles and tastes.
This California-native Fashionista, Christine Jones, exudes a combination of styles present at NU on any given day. She remains true to her San Jose, California roots with varying pops of bright color in her high-low tank and an ombré dyed, beach wave hairstyle. Still, she also incorporates bits of the urban-hipster vibe that's equally prominent at NU through her bow printed, sheer tights and black lace-up combat boots. She's all-around put together, but in a look that's certainly all her own.
Christine's look exemplifies just how style at Northwestern can be broken down. It's bold and loud, tying into personal roots and preferences; it's quirky and rough, represented by the hipster-urban style that permeates most of campus; and it's different and unique, yet seemingly chic, which ensures to showcase how different we all are even in the instances when we all come together.
It's evident there's no one way to describe the trends and fashion tastes at Northwestern University in one word. As described and Christine displays, NU's student body is a collection of people from differing backgrounds and origins, who discover various sources of inspiration and influences that ultimately shape and transform each individual on campus. And although life at NU changes everyone's style and personal self distinctly, it also refashions us in a way that also brings us all together.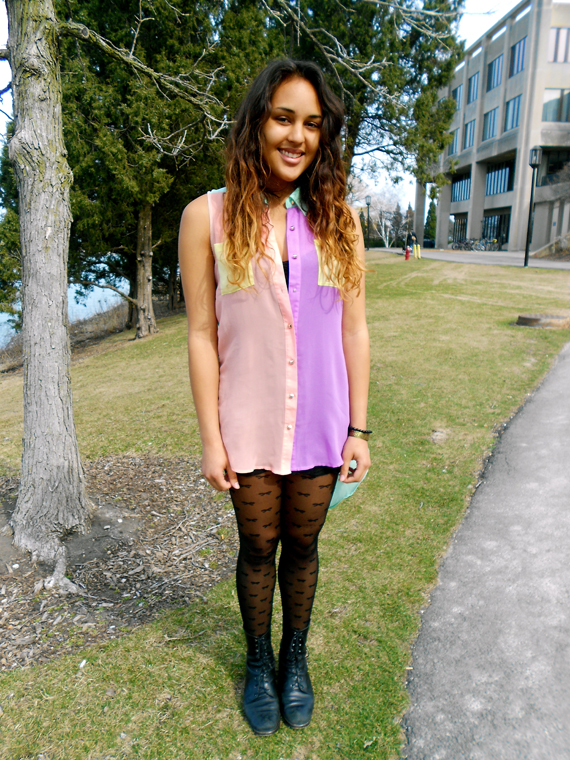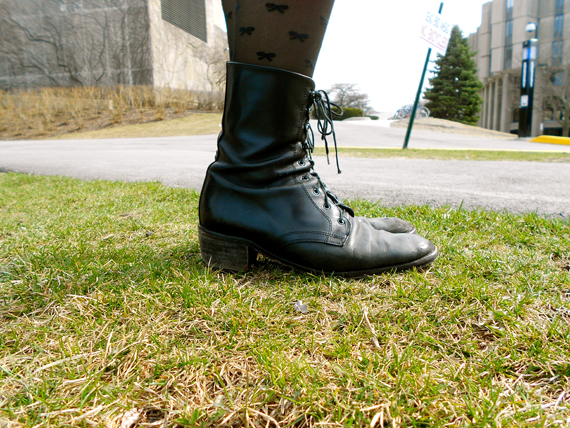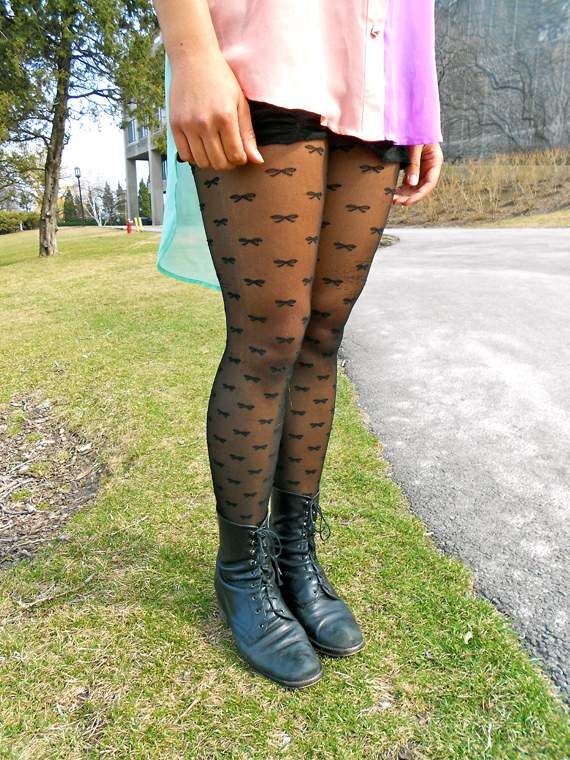 Aja Edwards is a senior majoring in journalism, with a minor in Religious Studies and a certificate in Integrated Marketing Communications. She's active most of the year in the student group UNITY planning NU's one and only fashion show, but also spends her days watching Game of Thrones, nannying two awesome kids and spending the last few weeks of college with her friends. She hopes to end up with a job in either the magazine industry, e-commerce beauty and/or fashion, or in corporate retail.
SUBSCRIBE TO & FOLLOW LIFESTYLE
We're basically your best friend… with better taste. Learn more