By Common Sense Media editors
Every school year, kids encounter new concepts that build on the previous year's learning. For most, the bulk of this work is in the core subjects -- language and reading, math, science, and social studies. Tackling new concepts and engaging in schoolwork can be difficult for some kids but exciting for others, and it can vary from subject to subject. Look ahead for what's to come with these 15 engaging apps, websites, and games from Common Sense Media's new Back-to-School Guide. From letter writing and counting to quadratic equations and the water cycle, these enriching activities help kids build a range of essential academic and 21st-century skills -- and have fun at the same time!
For nearly 100 apps, games, and sites that help kids of all ages sharpen core skills, check out our comprehensive Back-to-School guide!
READ AND WRITE WITH A PURPOSE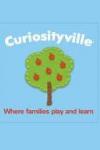 Curiosityville
For ages 2-6
Charming site tracks kids' progress in learning games.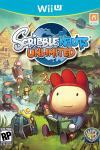 Scribblenauts Unlimited
For ages 7-12
This vocabulary-exercising puzzler is an imaginative treat.

Shakespeare in Bits: Macbeth iPad Edition
For ages 13-17
An extraordinary study aid for the Bard's darkest tragedy.
More games and tools to build reading skills.
MATH: IT ALL ADDS UP

DreamBox Learning Math
For ages 2-6
Online math game adjusts in difficulty as you play.

DragonBox+ Algebra
For ages 7-12
Kids learn concepts of algebra in stellar game app.

Khan Academy
For ages 13-17
Excellent tutorials on math, humanities, and more, for free.
More games and tools to build math skills.
SCIENCE: EXPLORE OUR WORLD

Sid's Science Fair
For ages 2-6
Engaging app lets kids experiment, explore with TV faves.


Maggie's Earth Adventures
For ages 7-12
Save the planet with these terrific learning activities.

Mobile Observatory
For ages 13-17
Impressive tool for stargazing and learning about astronomy.
More games and tools to build science skills.
SOCIAL STUDIES: DEVELOP A SENSE OF TIME AND PLACE

JumpStart 3D Virtual World
For ages 2-6
Online learning game set in a big open world is a cut above the rest.

News-O-Matic
For ages 7-12
Fun, interactive way for kids to learn about the world.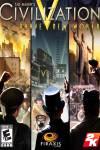 Sid Meier's Civilization 5: Brave New World
For ages 13-17
Brilliant expansion makes strategy more edifying than ever.
More games and tools to build social studies skills.
21ST CENTURY SKILLS: PREPARE FOR A CHANGING WORLD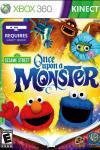 Sesame Street: Once Upon a Monster
For ages 2-6
Engaging and funny interactive adventures are pure joy.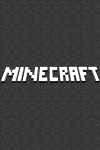 Minecraft
For ages 7-12
Sandbox-style game with open online play fosters creativity.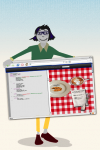 Mozilla Thimble
For ages 13-17
Fantastic online editor teaches kids to write the Web.
More games and tools to build 21st century skills.
Want more? Check out Common Sense Media's brand new Back-to-School Guide for nearly 100 fun and engaging apps, games, and sites that help kids jump-start school skills.
About Common Sense Media
Common Sense Media is dedicated to improving the lives of kids and families by providing the trustworthy information, education, and independent voice they need to thrive in a world of media and technology. We exist because our kids are growing up in a culture that profoundly impacts their physical, social, and emotional well-being. We provide families with the advice and media reviews they need in order to make the best choices for their children. Through our education programs and policy efforts, Common Sense Media empowers parents, educators, and young people to become knowledgeable and responsible digital citizens. For more information, go to:www.commonsense.org.