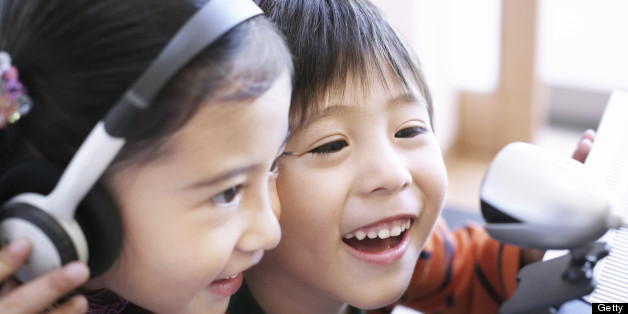 By Sierra Filucci, Common Sense Media editor
With summer in full swing, lots of kids (and parents) are going online for ideas to keep busy. At Common Sense Media, we're partial to activities that are a little, well, different. We've rounded up 25 unique things you and your kids can learn online (for free!) by a) watching a video, b) following instructions, or c) reading about a subject.
Note: Many videos include an advertisement at the beginning, and some websites might link off to other topics or sites that might not be appropriate for your kids. We suggest previewing or watching along with your kids.
1. Test for bacteria
Easy science fun once you have a few supplies.
2. Modify water guns
Tons of different ways to tinker with Super Soakers.
3. Make embossed pendants
Cool craft for making badges, medals, or coins.
4. Learn long division
Easy to master once you follow these instructions.
5.Construct paper dolls
You can make these adorable dolls all by yourself!
6. Teach your dog to roll over
Good for hours of rewarding fun in the backyard.
7. Play the Star Wars theme on piano
Beginning pianists will love adding this to their repertoire.
8.Concoct ice cream in a bag
It's hot out, but this is cool -- and tasty.
9.Whistle with a blade of grass
The best nature trick ever.
10. Build a house for fairies
These can be simple or super complex for fantasy-loving kids.
11. Invest in stocks and shares
Soon, kids might be teaching Mom and Dad a thing or two about money.
12. Set up your own Minecraft server
Minecraft masters will want to try this advanced project.
13. Facepaint superheroes
Spider-Man, Wonder Woman, the Hulk, and more.
14. Understand your prejudices
We've got a lot to learn about each other.
15. Deal with feeling angry
A step-by-step guide to getting through strong emotions.
16. Program software
Kids, this is your future. Learn it.
17. Build Nyan Cat with Minecraft
Mix engineering with Internet memes for hours of fun.
18. Decorate Angry Birds cupcakes
Candy birds and marshmallow piggies make cooking fun.
19. Make a balloon animal
Start with a dog, and graduate to giraffes, rhinos, and more.
20. Disappear a card or coin
Future magicians have to start somewhere.
21. Construct a worm composter
Eco-minded kids will dig into this project.
22. Grow a plant
So simple, and yet so amazing.
23. Play "Ghost in the Graveyard"
Grab all your friends, go to the park, and have fun.
24. Sew a tablet case out of jeans
Kindle? iPad? Whatever you've got, it could use some denim.
25. Build a bird house
Got a hammer and a few nails? Perfect summer project.
What have you learned how to do online? Answer in the comments, or tweet me!
About Common Sense Media
Common Sense Media is dedicated to improving the lives of kids and families by providing the trustworthy information, education, and independent voice they need to thrive in a world of media and technology. We exist because our kids are growing up in a culture that profoundly impacts their physical, social, and emotional well-being. We provide families with the advice and media reviews they need in order to make the best choices for their children. Through our education programs and policy efforts, Common Sense Media empowers parents, educators, and young people to become knowledgeable and responsible digital citizens. For more information, go to:www.commonsense.org.