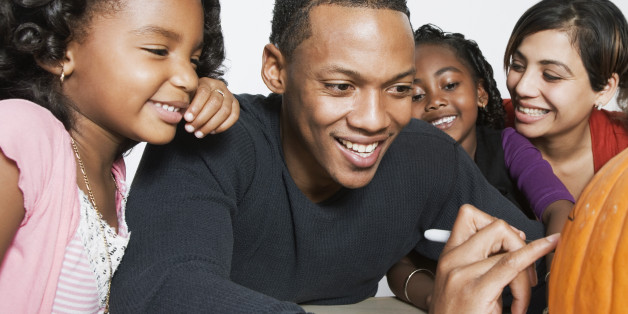 By Sierra Filucci, Common Sense Media editor
Halloween is one of our favorite times of year because families can have so much fun together with -- and without -- media. From spooky movies, music and games to fun crafts, snacks and parties, October is a month packed with family pleasures.
The Internet is full of things to learn and do online, too, so we culled the web for inspiration to get kids and families learning, doing, and having fun.
________________________________________
Pretty Cool Pumpkins
Costume Inspiration
Food Fun
Spooky Crafts and Activities
Scary (and Not-so-Scary) Media
More Halloween Fun
Where do you find inspiration for Halloween? What are some of your favorite Halloween traditions? Follow me on Twitter!

About Common Sense Media
Common Sense Media is dedicated to improving the lives of kids and families by providing the trustworthy information, education, and independent voice they need to thrive in a world of media and technology. We exist because our kids are growing up in a culture that profoundly impacts their physical, social, and emotional well-being. We provide families with the advice and media reviews they need in order to make the best choices for their children. Through our education programs and policy efforts, Common Sense Media empowers parents, educators, and young people to become knowledgeable and responsible digital citizens. For more information, go to:www.commonsense.org.