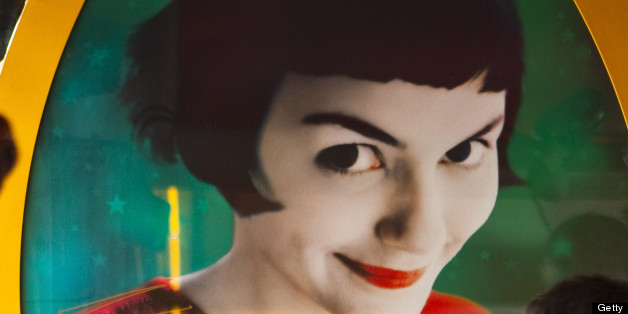 By Regan McMahon, Common Sense Media editor
I showed my son, Kyle, his first foreign film when he was 7: the Academy Award-winning 1957 French classic The Red Balloon. I had seen it when I was his age, and I still recall being fascinated by how different the French kids dressed and how different the Paris streets looked. The fable-like, nearly wordless story was universal, yet so utterly French. Kyle loved it, especially seeing kids at play in another era.
Fast-forward to his tween years, when I took him to his first foreign film at a movie theater, the dreamlike Chinese martial arts film Crouching Tiger, Hidden Dragon. He thought it was amazing, and it wasn't just the action sequences that wowed him. It was also the period detail, the artful cinematography, the heartbreaking romance -- everything that was nothing like anything he'd ever seen before. And he was able to follow the subtitles without a problem: "I barely noticed them after a while," he said," I was so caught up in the story."
Despite globalization and global pop culture, there are distinct perspectives, cultural differences and approaches to filmmaking on display in films made in other countries. I suggest seeing them in their native tongue -- not dubbed -- so kids can hear the sound and rhythm of the language as it's spoken.
Exposing your kids to other cultures is also a great way to challenge prejudices and cultural stereotypes. Check out the slideshow of some of our favorite foreign films for kids, and for more suggestions, visit our Foreign Films for Kids list.
PHOTO GALLERY
BEFORE YOU GO
7 Foreign Films Kids Will Love
PHOTO GALLERY
7 Foreign Films Kids Will Love
About Common Sense Media
Common Sense Media is dedicated to improving the lives of kids and families by providing the trustworthy information, education, and independent voice they need to thrive in a world of media and technology. We exist because our kids are growing up in a culture that profoundly impacts their physical, social, and emotional well-being. We provide families with the advice and media reviews they need in order to make the best choices for their children. Through our education programs and policy efforts, Common Sense Media empowers parents, educators, and young people to become knowledgeable and responsible digital citizens. For more information, go to www.commonsense.org