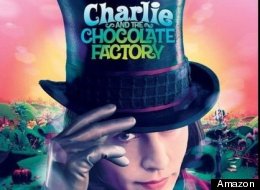 When you love a book, few things are more exciting (or more nerve-wracking) than seeing it turned into a movie. While not every movie based on a book manages to live up to fans' imagination, the ones on this list are almost as good on the screen as they were on the page.
Excellent Movies... Adapted from Books!
Charlie and the Chocolate Factory Book written by Roald Dahl in 1969 Film released by Warner Bros in 1971 (starring Gene Wilder) and re-released in 2005 (starring Johnny Depp). Both are excellent adaptations! The Story: Young Charlie Bucket wins a chance to tour Willy Wonka's chocolate factory with four other children when he purchases a chocolate bar that has a "golden ticket" inside. The group of children and guardians tour the factory, where they see the top-secret, magical processes by which Willy Wonka makes his delicious candy. They also see the Oompa Loompas make the candy and mete out judgments to misbehaving children. Read a full book review here Read full movie reviews here and here

Charlotte's Web Book written by E.B. White in 1952 This film version released in 2006 by Paramount The Story: In this film adaptation of White's Newbery Award-winning book, barnyard animals are reluctant to befriend Wilbur, who's fated to be served up as the humans' Christmas dinner. But Wilbur is so sweet, curious and affable that they're soon won over. And Charlotte A. Cavatica, the spider who spins her webs in the barn doorway, decides to find a way to save Wilbur's life. Read a full book review here Read a movie review here.

The Chronicles of Narnia: The Lion, the Witch, and the Wardrobe Book written by C.S. Lewis in 1949 This film version released in 2005 by Walt Disney The Story: At the beginning of this tale, the Pevensie children -- Peter, Edmund, Susan, and Lucy -- are sent away from the dangers of World War II to live in the country with Professor Kirke. While playing hide and seek, they discover the magical wardrobe that serves a portal to Narnia, a kingdom under the power of the evil White Witch. Here they also discover their own strengths as they learn of a prophecy declaring their participation crucial to saving Narnia Read a full book review here Read a full movie review here

Coraline Book written by Neil Gaiman in 2004 Film released in 2009 by Focus Features The Story: Coraline Jones is an only child who's unhappy about moving to a new house with her self-absorbed parents who are too busy working to spend any time with her. When Coraline opens a small hidden door in her apartment, she discovers a secret passageway to a parallel other world where everything -- her parents, her house, her neighbors, her magical garden -- seems way better ... or is it? Eventually, Coraline's dream world reveals itself to be a frightening, perilous place. Read a full book review here Read a full movie review here

Diary of a Wimpy Kid Book written by Jeff Kinney in 2007 Film released in 2010 by Twentieth Century Fox The Story: Diary of a Wimpy Kid follows sixth grader Greg Heffley as he attempts to navigate the middle school social order with his chubby, sweet best friend Rowley. After looking at his older brother's old yearbook, Greg decides the key to climbing the popularity ladder is to join various after-school clubs and associations and somehow settles on safety patrol with Rowley. Despite warnings from Angie, a precociously mature 7th grader, Greg continues to plot and scheme to make himself more well-liked, but in the process starts pushing Rowley to change the way he dresses, talks and acts to fit in better. Ultimately, Greg endangers his one true friendship for selfish reasons, while Rowley surprisingly grows more popular by just being himself. Read a full book review here Read a full movie review here

Harry Potter and the Sorcerer's Stone Book written by J.K. Rowling in 1998 Film released in 2001 by Fine Line Features The Story:Harry is an orphan who lives with the odious Dursleys, his aunt, uncle and cousin. On his 11th birthday, Harry receives a mysterious letter, but his uncle destroys it before he can read it. Letters keep coming, and the Dursleys panic and hide away on a remote island. But they're found by Hagrid, a huge, bearded man with a weakness for scary-looking creatures. It turns out that the letters were coming from Hogwarts, a boarding school for young witches and wizards, and Harry is expected for the fall term, so Hagrid whisks him off to begin his new life as a wizard in training. Read a full book review here Read a full movie review here

Hugo Book written by Brian Selznick in 2007 Film released in 2011 by Paramount Pictures The Story: In the 1930s-set adaptation of Selznick's Caldecott-winning novel, 12-year-old Hugo is an orphan who lives in a Paris train station. His prized possession is an automaton (mechanical man) that his late father rescued from museum archives before his death. Hugo steals from the various shops at the train station to get by, but when he attempts to swipe a wind-up mouse from eccentric toy seller Georges, he embarks on an adventure that leads him to uncover exactly what the automaton is and why it's important. "Papa" Georges' orphaned goddaughter, Isabelle, befriends the mysterious Hugo, and the two explore the train station and Paris at large while evading the station inspector, who's notorious for sending unaccompanied kids to the orphanage. Read a full book review here. Read a full movie review here

The Hunger Games Book written by Suzanne Collins in 2008 Film released in 2012 by Lionsgate The Story: In a distant post-apocalyptic future, North America -- now known as Panem -- is composed of 12 districts that are controlled by the totalitarian Capitol. Every year, one boy and one girl from each of the districts are randomly selected to compete in the Hunger Games, a televised battle to the death for the Capitol's amusement ... and as a brutal reminder of the districts' failed rebellion. When 16-year-old Katniss Everdeen's younger sister is chosen as one of District 12's representatives, she volunteers to be the tribute in her sister's place and embarks on an unimaginable journey to emerge as the Games' sole victor, even though that means 23 others will have to die. Read a full book review here. Read a full movie review here.

The Jungle Book Book written by Rudyard Kipling in 1894 Film released by Disney in 1967 The Story: The Jungle Book movie was the 17th Disney feature and the last supervised by Walt Disney himself. Based on Kipling's story, the movie tells the tale of Mowgli, the "man cub" found by benevolent panther Bagheera, who tucks the baby boy safely away with a family of wolves. Mowgli grows up happy in the jungles of India. But the jungle won't be safe for him once the tiger Shere Khan finds out here's there. So wise Bagheera begins leading Mowgli toward civilization -- whether he wants to go or not. Read a full film review here.

Millions Book written by Frank Cottrell Boyce in 2005 Film released in 2005 by Fox Searchlight The Story: In Boyce's Millions (he also wrote the screenplay), British brothers Damian and Anthony have recently lost their mother and have moved with their father to a new home to start over. Younger brother Damian has become obsessed with the lives of the saints, memorizing their stats like baseball cards, and seeing and conversing with them in visions that he (and the audience) can't tell from reality. He constructs a hermitage for himself down by the railroad tracks out of leftover moving boxes. And one day a bag full of money falls out of the sky and crashes into the hermitage. Damian is sure it's from God, and wants to use the money to help the poor. Anthony just wants to spend it as fast as he can. But there are two problems: England is converting to the euro in one week, after which the money will be worthless, and the money may have been sent by God, but it was delivered by a burglar -- who wants it back. Read a full book review here Read a full movie review here

Pride and Prejudice Book written by Jane Austen in 1813 This film version released in 1980 by BBC The Story: The BBC adaptation of Austen's novel offers a long, hard look at the hypocrisy and bad manners of the English aristocracy, as the Bennett sisters look for love among the wealthy. Eliza and Jane Bennett, two of the five Bennett sisters, live in the English countryside during the early 19th century. Jane falls for the kindly Mr. Bingley while Eliza takes an instant dislike to Mr. Darcy. As they try to overcome the pride and prejudices of their suitors, they suffer the misbehavior of the rest of their silly family. When the dust settles from a family scandal, the aristocratic men prove their worth. Read a full book review here Read a full movie review here

The Princess Bride Book written by William Goldman in 1973 Film released in 1987 by MGM/UA The Story: In Goldman's story (he also wrote the screenplay), the most beautiful woman in the world, Buttercup, gets engaged to the cruel Prince Humperdinck after she hears that her true love, Westley, was killed by the Dread Pirate Roberts. But before the wedding, she's kidnapped by a huge man with enormous strength, a master swordsman and an evil genius. A mysterious masked man must defeat them all and then escape with Buttercup through the treacherous Fire Swamp. When they're both captured by the prince and his six-fingered henchman, Count Rugen, they discover that not even death can get in the way of true love. Read a full book review here Read a full movie review here

The Secret Garden Book written by Frances Hodgson Burnett in 1911 This film version released in 1993 by Warner Bros The Story: When her parents die, spoiled Mary Lennox is sent from India to England to live with her uncle Archibald Craven, a mysterious and lonely man. He's rarely home, leaving Mary to the care of housekeeper Mrs. Medlock. One day, Mary finds the key to a secret garden, once the favorite place for her uncle and his wife, whom he adored. After she died, he locked it up and swore no one would go in there again. Mary decides to find the garden, but first she discovers her uncle's son, Colin. He has been confined to bed all his life and is spoiled to the point of hysteria. Mary finds the garden, and she and Colin and the maid's brother Dickon bring it back to life. As they do, Mary and Colin get stronger in body and in spirit. When Archibald returns, he meets them in the garden. They run to him, and it is clear that the garden will heal him, too. Read a full book review here Read a full movie review here

About Common Sense Media Common Sense Media is dedicated to improving the lives of kids and families by providing the trustworthy information, education, and independent voice they need to thrive in a world of media and technology. We exist because our kids are growing up in a culture that profoundly impacts their physical, social, and emotional well-being. We provide families with the advice and media reviews they need in order to make the best choices for their children. Through our education programs and policy efforts, Common Sense Media empowers parents, educators, and young people to become knowledgeable and responsible digital citizens. For more information, go to www.commonsense.org.