THE BLOG
David Rockwell - The Quintessential New York Architect (VIDEO)
David Rockwell is no stranger to the theatre and entertainment world. First inspired from a young age by his mother's community theatre in New Jersey, he has since designed the famous Kodak Theatre in Hollywood and sets for various Broadway shows including Catch Me If You Can.
So his latest project, The Elinor Bunin Monroe Film Center in New York - seems only natural.
Rockwell envisioned a space that would act as a community for filmmakers: a place to grab a bite, talk and argue about film.
The Film Centre features two theaters, an amphitheater and a café. The space also holds the word's biggest plasma screen and a 16-foot-wide garage door - a tribute to the original building.
Rockwell is a true New Yorker, and the city itself seems to act as a comprehensive exhibit of Rockwell's work. His guide to Manhattan - through what he calls a Rockwell Group filter - features trips to the Imagination Playground at the South Street Seaport, a steak at Striphouse restaurant, or dinner at Bar Americain, a visit to FAO Schwarz and a night at the Ink48 hotel.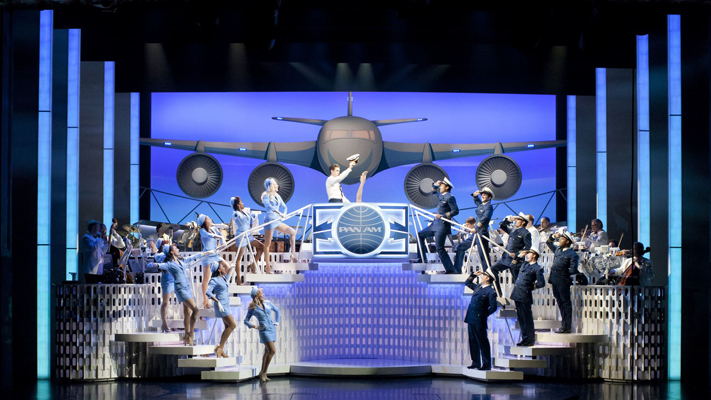 Text by Fiona Sinclair Scott for Crane.tv
Crane.tv App now available for Nokia devices from the OVI Store
MORE:
Entertainment
,
New York
,
Film
,
Theatre
,
Hollywood
,
Design
,
Broadway
,
Community
,
Manhattan
,
Crane.tv
,
South Street Seaport
,
Catch Me If You Can
,
David Rockwell
,
Set Design
,
Kodak Theatre
,
City Guide
,
Imagination Playground
,
Rockwell Group
,
Fao Schwartz
,
Film Center
,
Bar Americain
,
Elinor Bunin Munroe
,
Nyc
,
Ink48
,
Rockwell
,
Architect
,
Striphouse
,
Building
,
Steak
,
Fimmaker