Kodak cameras, Parker pens, London black cabs - iconic and familiar as they are, is it so surprising that they've all experienced a design overhaul from the man hugely responsible for making Britain modern. Crane.tv meets the country's leading product designer, Kenneth Grange. Glossing over a prolific career spanning 50 years, he cheerfully recollects his first brush with 'design' -- the recipe consisting of: a second job, architectural office, modernism -- at a time when the word was almost unknown and commercial art was the closest, most likely subject to take at art school.
Grange expresses a self-approved certainty of his own immortality. A joke it may seem, though we can't help, but ponder on who else would have the design director of Kodak calling up from Geneva asking them to redesign their cameras - after only 'larking around' with a few of their models? Back in the 1970s he played core part of multi-disciplinary London design consultancy Pentagram, today Grange continues to work with British companies including Anglepoise, furniture designer Hitch Mylius and fashion designer Margaret Howell.
Despite a commercial orientation, Grange's modernist, rational style echoes classic British sensibilities. The key being an elegant aesthetic paired with the rule of 'function first'. A mood change and a brief hypothesis on wealth (inducing immaturity) later, he announces that he'd love to tackle a building - one on wheels even, a coach, an aeroplane - "I'd have a crack at anything really," and we have no doubt that he means it.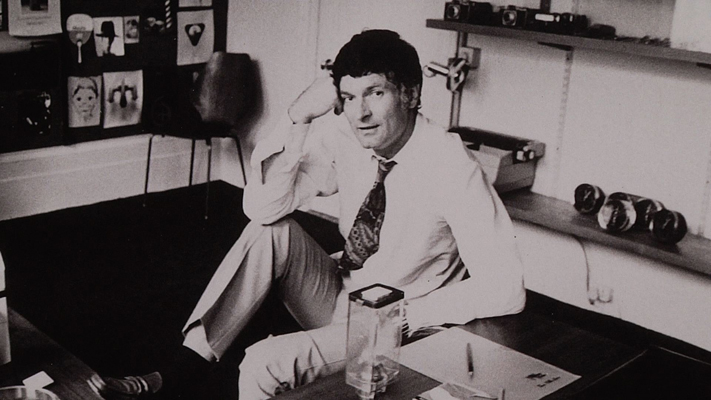 Visit Kenneth Grange's first UK retrospective: Making Britain Modern at the Design Museum, London, till 30th October 2011.
Crane.tv App now available for Nokia devices from the OVI Store
FOLLOW HUFFPOST