The Chapman brothers are not shy. Since first bursting onto the art scene in the early 90s with work featured in the notorious YBA exhibition, Sensation, the Chapman brothers have become known as bad boys of Britart. And with a quick Google of them it's not hard to see why: spats with journalists, death threats and "pornographic, vulgar" work fill the Internet pages. Yikes.
But while there may have been an air of trepidation before our interview with Jake and Dinos Chapman, we needn't have worried. When Crane.tv met up with the brothers at their latest exhibition at White Cube Gallery in London, they were the picture of politeness, explaining to us that they don't care what people think of their work ("apart from our mother") and create work only "to impress each other."
For the past year, the brothers have been, for the first time, working separately and neither saw the other's work before it was laid out in the White Cube. "It could have been a disaster," joked Dinos, "but I just found someone to sit in the studio who looked like Jake." Here, take a tour of the new exhibition and listen to the brother's novel message to fellow YBA Tracey Emin. Hope she's not sensitive...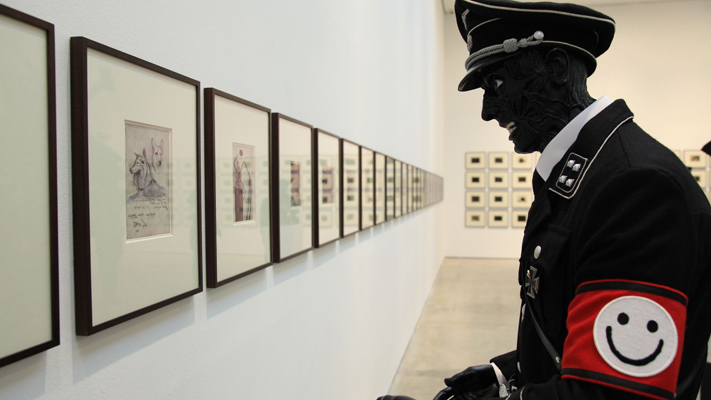 Text by Holly Fraser for Crane.tv
Crane.tv App now available for Nokia devices from the OVI Store