As a designer, one of the most frequently asked questions I get is,
"What to do to make a room feel bigger, brighter and more interesting?"
The answer is simple, affordable and really hard to screw up. Mirrors.
Mirrors have become more than just something we check our lipstick in or do a quick "does my butt look good" check before we head out the door. Mirrors are no longer the very object that conjure up nausea inducing images of 70's and 80's decor nightmares..Oh no, my friends! Mirrors are fabulous. Better yet, they are available from Walmart to Neiman Marcus and everywhere in between. If you have $20 or $2000, there is a mirror waiting for you to adorn your barren walls with. And I'm pretty sure a lot of you have some empty wall space screaming for some decor love. And you all love looking at yourselves anyway, so it's really a no brainer. Yes, you too. Maybe this will encourage those who think framed family photos are a form of wall decor. They're not. But, let's save that topic for another day, shall we?
One of the easiest and most affordable ways to maximize both light and space is with mirrors. Reflective surfaces always help bounce light around a room, so they're great for making spaces feel brighter and lighter. Because they reflect light and color, mirrors are also the perfect way to make smaller rooms seem larger. Duh. So, this is something you should all be doing!
Hang a mirror adjacent to a window and you will instantly make the room feel bigger. Hang a mirror in a dark room and it will instantly feel larger. Place an oversize mirror on the floor leaning on a wall and you create a casual, hip feel. Hang a mirror on the ceiling over your bed and...ok, not so much. Unless you're shooting for the Pay By The Hour Motel motif, which I do not recommend.
In all of our TV home makeovers, we use mirrors because we always have a budget we need to meet and mirrors are affordable. Also, we can find them in almost every decor style. So whether you dig a modern vibe, a vintage feel or you're an eclectic girl like myself, we can find you a mirror that will work with your style.
I found some mirrors that I think add a touch of style to any room, at any budget. Enjoy! And while you're at it, toss the $7.99 "skinny" mirror hanging behind the door. Thank me later. You don't look like that. Just keeping it real..XO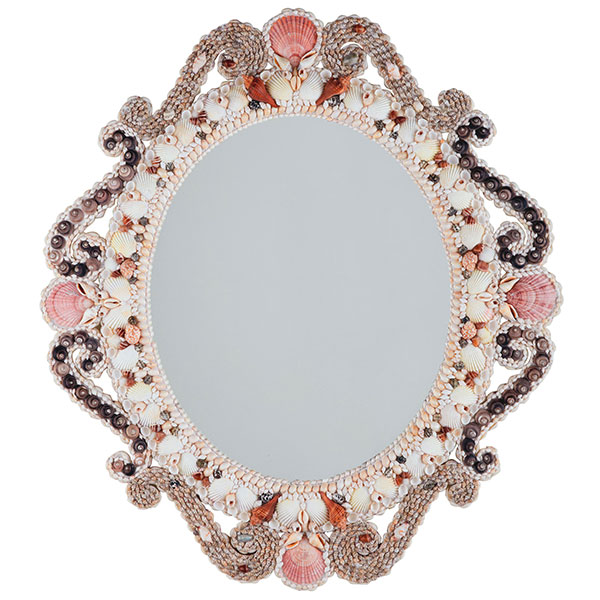 Louis XV Shell Mirror $379 I need this! www.wisteria.com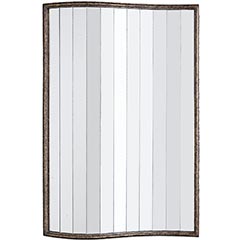 The Wave Mirror $99.98 Perfect for a hallway www.pier1.com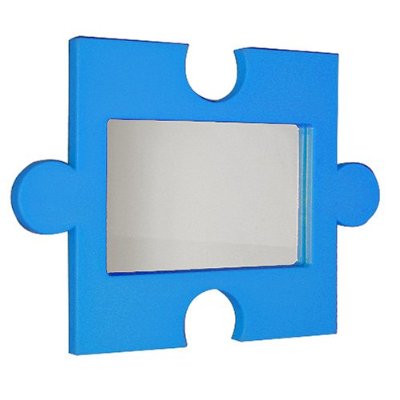 Puzzle Piece Mirror available in various colors..great for a kid's room! $39.00 www.target.com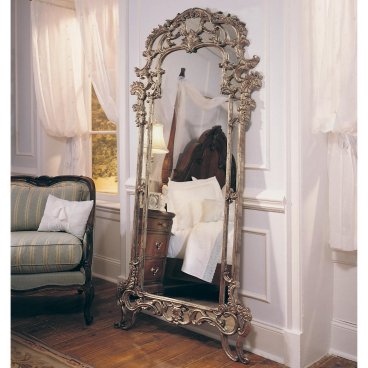 Floor to ceiling glam..the Jessica McClintock Heirloom Floor Mirror $997.00 www.simplymirrors.com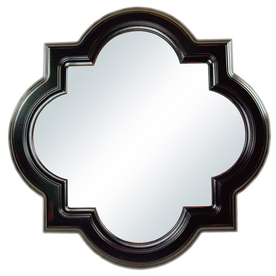 Want to keep up with Courtney's frequent NBC appearances, style advice and giveaways? Hit her up online and join her Facebook page! http://tinyurl.com/26xcrx9
SUBSCRIBE TO & FOLLOW LIFESTYLE
HuffPost Lifestyle is a daily newsletter that will make you happier and healthier — one email at a time. Learn more