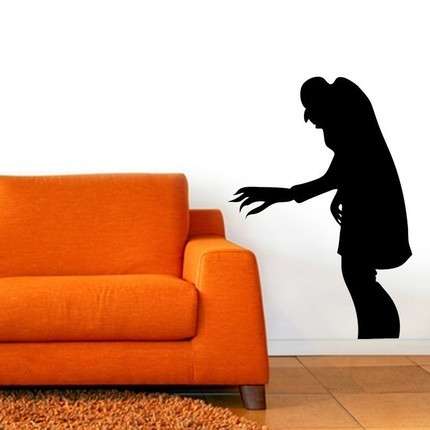 If there were a term equivalent to what Scrooge is to Christmas, that would be me at Halloween. I've just never been really into it. I don't like skeletons, witches or vampires. More importantly, who needs all that candy hanging around the house right before I'm about to eat like a pig at Thanksgiving? Talk about a diet buster! But, now that I have two children under four, Halloween is on the table and is here to stay for awhile.
Just because I am a Mommy and we live in the suburbs, must I decorate my home like something ripped from the pages of a supermarket checkout magazine? It's the article right next to the piece on The Cutest Halloween Cupcakes and the photo of the lady who lost 31 pounds in ten days.
No tacky cupcakes, no blow up witches, no gross bats. Not this year..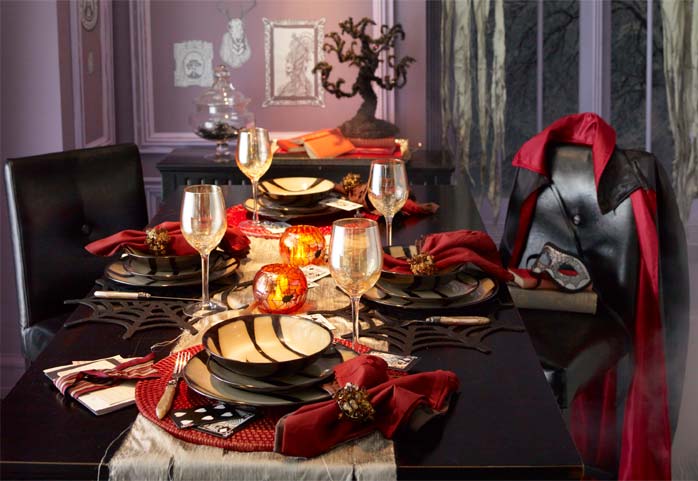 Let's talk about Halloween decor that won't make me (or you) Bad Mommy, Halloween Scrooge or The People That Pretend They're Not Home. Instead, let's focus on Halloween decor that is not tacky, not expensive and does not require a trip to Michael's or a hot glue gun. Nothing against the hot glue gun peeps, just not my forte. Now, I love me some orange, it's one of my favorite colors. But, orange and black not so much. So, this Halloween, I decided to steer away from the whole orange thing. I'm saving my orange for Hermes boxes, Mimosas and pumpkin pie!
For The Table

Black and white is the easiest color palette to start with. It's "Halloween" enough without feeling like you're standing in front of a candy display at Target.
This is so easy..get a black table cloth, spider web runner or just something webbed looking and glittery for just the perfect amount of cheesy. It's Halloween, so a certain degree of cheesiness is permitted. Next week, no such passes are allowed, for the record. I found these great black and white zebra print dishes at Pier 1 Imports for $9.00 a place setting and I can totally use them throughout the year. You can add some of their mirror like stemware (under $9.00 too!) which is fabulous any time of year for a party. Use red construction paper as place mats, red cloth napkins, black ribbon as a tie, a red lacquer tray, some nice red wine bottles, sprinkle some glitter and you're done. Simple and the best part is, most of it you can use/keep throughout the year.
The Door

I chose a simple black feather wreath. You could also just take a regular wreath and spray paint it black. I may not rock the glue gun like Martha, but I can handle a spray can like a graffiti pro. Now, whether you have little kids or not, you should really leave some candy. You can cut the top of a pumpkin, drop in apiece of plastic and leave candy for the Trick or Treaters. depending on where you live, this may or may not work. Worst case, you're eating chocolate till New Years. Awesome.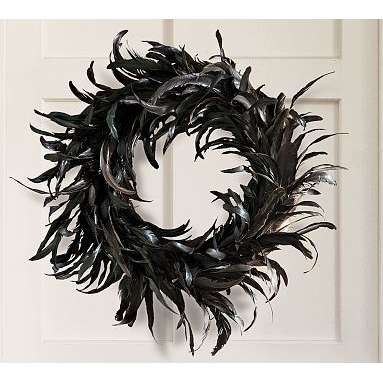 Easy, Inexpensive Accessories

If you spend an hour or two this week, you can find some really cute things out there in regular stores like Target, Home Goods and the like for everyday items that you can transform for Halloween. Especially if you pick up a can of black spray paint. Wall decals are a great way to add decor that looks like a cut above but is also disposable. Anything with cats, skulls (which are like everywhere now), spiders or owls will do.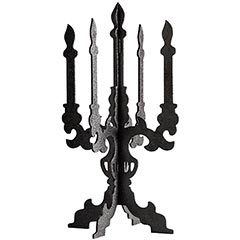 This is a cardboard candelabra and it cost under $30 from Pier 1 Imports

I picked these up at Home Goods for $14.99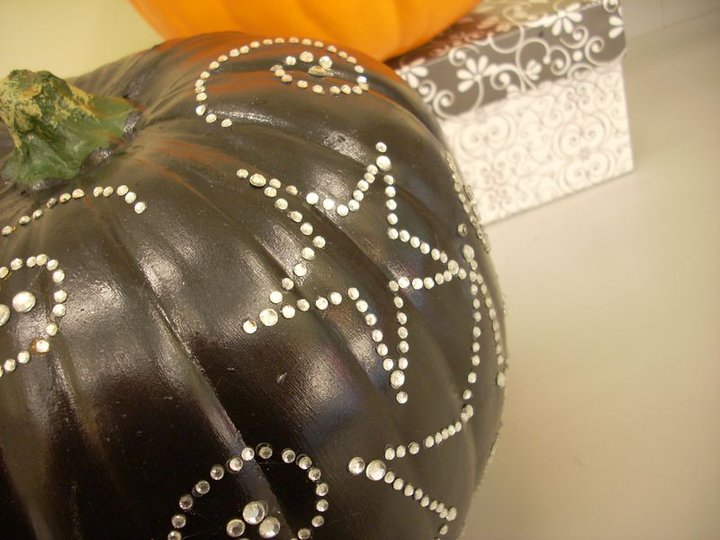 My loyal fan, Dale from Orlando made this. I've nicknamed her Mad Crafty.
I hope this gets your inspirational juices flowing...remember more chic, less creepy!
And ditch the Fun Size Kit Kats on Monday...
Check your local TV listings for more of Courtney Cachet's great ideas. You can catch her frequent appearances on NBC nationwide where she dishes out all the latest in home and lifestyle! You can also keep up with her on Facebook where she gives daily advice on all things fabulous for your casa! http://tinyurl.com/26xcrx9

SUBSCRIBE AND FOLLOW
Get top stories and blog posts emailed to me each day. Newsletters may offer personalized content or advertisements.
Learn more