If you want to improve your mood, there are two things you can do more of -- spend time in the sunshine and craft? With spring here, you can add a little more sunshine to the inside of your house with these DIY upgrades, sure to boost your spirits when you're making them and when you're admiring your handiwork.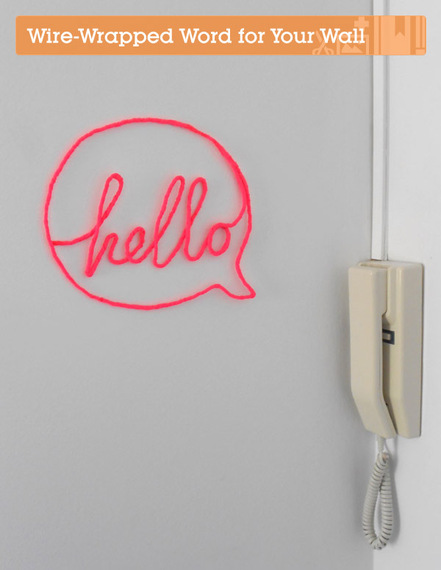 Hello Door Sign
For those of us who aren't woodworkers, here's an re-imagining of "Hello" door sign you can hang on your front door to greet guests. This door décor comes with a speech bubble and can be made of scrap wire or clothes hangers and fabric or yarn. The full tutorial is available at Tuts Plus.
Itching for more door décor? Go feast your eyes on CraftFoxes' beautiful spring wreath roundup.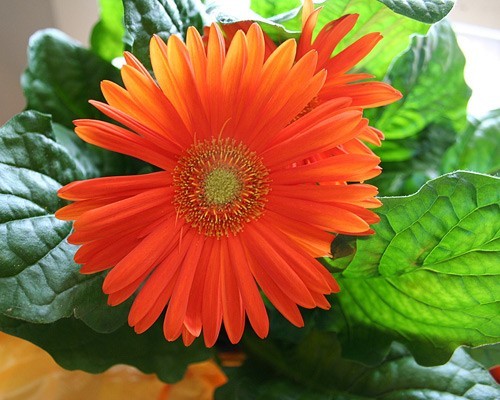 Plants that Bring Spring Indoors
Next time you're at the farmers' market, pick up some Gerber daisies. They're not just pretty--they'll clean toxins from your home like trichloroethylene (often found in dry cleaned clothes). How? The medicinal succulent aloe clears formaldehyde and benzene, both of which lurk in many chemical-based cleaners and paints. You can check out the full list of helpful indoor plants at Mother Nature Network.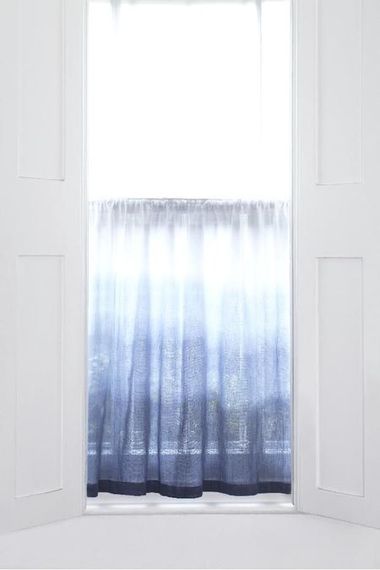 Dip Dyed Ombre Curtains
Can't get enough of the ombre craze? Bring it home and show off to your neighbors with this tutorial on Craftfoxes. Make your own curtain from cotton muslin or check the fiber content of your current set before diving in.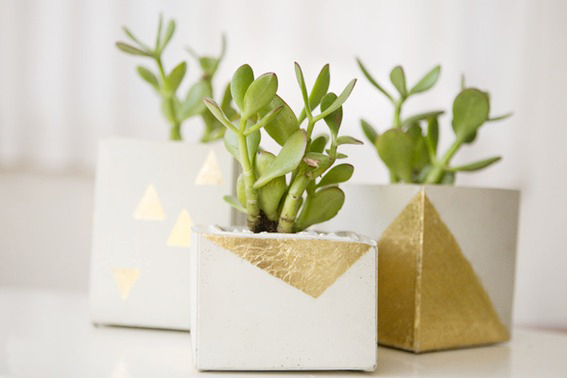 Paint Your Planters
Make your air purifying plants into a pièce de résistance. Get a clay or metal pot and a favorite can of paint. Try putting imitation gold leaf onto a plain planter for a cheap and discreet way to make your home a touch more mod. Curbly has a stunning roundup of metallic vases and planters for inspiration.
House Number Makeover
While you're painting, think about adding a splash of a spring rainbow to your house number. Paint a few scrap wood blocks in your favorite colors and either nail in or paint on your house number in a contrasting hue. Lowes has a free tutorial for this easy--and cheap--curb appeal upgrade.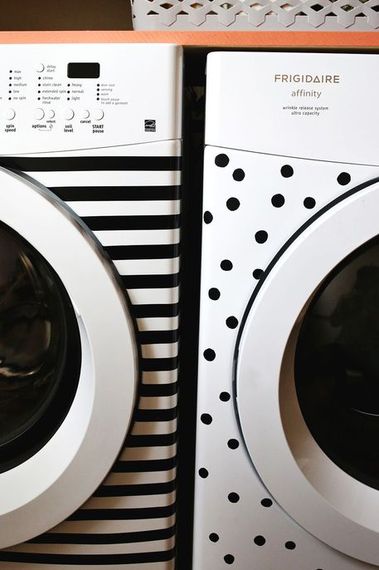 Decorate Your Appliances
This super simple and easily removable décor featured on CraftFoxes changes the look of a mud room or kitchen--and all you need is a roll of electrical tape. Polka-dots are timeless; cut circles out of tape and slap them on the dishwasher. Adoring chevrons and stripes? Snag a ruler and refashion your washer and dryer.
If mod and minimalist aren't calling to you, CraftFoxes has vintage décor ideas on a budget, too.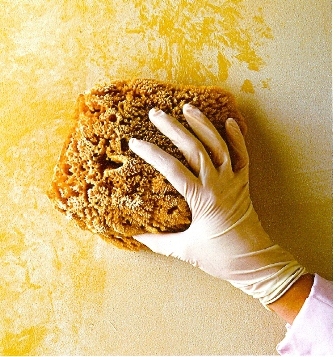 Repainting? Try it with Texture
Textured walls can give an otherwise modern room a wistfully vintage yet bold appeal. Attaining that ancient allure is easier (and cheaper) than you think. After applying a base coat, it can be as easy as sponging on or rubbing off a glaze. From combing to speckling, this helpful how-to from How to Build a House will have you rethinking your home décor in no time.
Psst! Before you go shopping for paint, make sure what you get is low- or zero-VOC. Check out Crafting a Green World for a handy dandy list of eco-friendly art and craft supplies, including affordable paints and dyes.