Light doesn't fall anywhere in North America as beautifully as it falls upon the coast of Maine. I spend a few weeks of every summer in the Midcoast region outside of Bath and, years after my first trip, I remain astonished by the golden glow that settles on the Kennebec River, the outcrops of granite and the thick forests.
Even though I know I'll get blasted by the dawn's rays when they arrive through the bay window of the bathroom adjacent to my room just after 5 AM, I refuse to close the blinds when I go to sleep because I don't want to block out the light. I'm greeted with the sunrise pinks, reds and oranges.
The sun also rises brightly on the village of Bath these days. Long considered an industrial town and known for its Ironworks, the source of US Navy Destroyers for well over a century, Bath serves up a new batch of amenities every year led by the ever expanding "Now You're Cooking," a kitchen store equal to any I've seen in North America and the river town's retail anchor.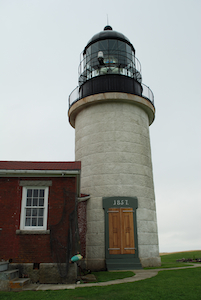 Tourist-driven growth in this 9,000-person town has resulted in aches and pains. The Kennebec Tavern, a favorite haunt offering traditional New England fare, has doubled the size of its river front patio but doesn't appear to have increased its kitchen capacity. The service is now painfully slow. Admiral Steakhouse, a two-year old establishment, encountered a "hood issue" (read: smoke-filled rooms) and the food, from filets to lamb chops, is downright unimpressive.
Fortunately, one start-up's already doing battle with its peers for Route 1 bragging rights: Dot's Ice Cream. Dot's produces homemade richer-than-rich ice cream in large scoop volumes for ridiculous prices, though be careful when biting into Moose Tracks as the size of Reese's Peanut Butter Cup chunks may cause a detour to the local dentist for a new crown.
Two early adopters in Bath cuisine also continue to purr along, led by the surprising Solo Bistro bistro. Just a few years ago the use of so pretentious a moniker as "bistro" would have predestined doom in this parochial state, at least anywhere outside of Portland. But Solo continues to thrive, offering mid-coasters Miso-Roasted Cod, Grilled Swordfish Brochette and other fare that is also well beyond boiled lobster and creamy chowders. Beale Street BBQ serves consistent takes on Memphis Barbecue and the "no reservation" dining room fills quickly, even on a Sunday night.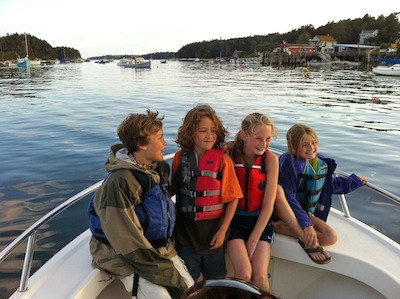 Every summer when I return to Bath, I'm thrilled to see the Bath Book Shop still kicking right alongside local institutions like Renys Department Store and Wilson's Drug Store. Further up Front Street, Café Crème vanquishes my partner's daily latté lust and several clothes boutiques satisfy big city yearnings.
The paradox of Maine is that "Vacationland" is notoriously unfriendly to outsiders. They say it takes at least four generations of residency to be treated like a Mainer.
As an annual visitor, observing the Maine cultural tide is almost as entertaining as watching that gorgeous sunlight illuminate the ocean current as it merges with the Kennebec River.

SUBSCRIBE TO & FOLLOW LIFESTYLE
HuffPost Lifestyle is a daily newsletter that will make you happier and healthier — one email at a time. Learn more