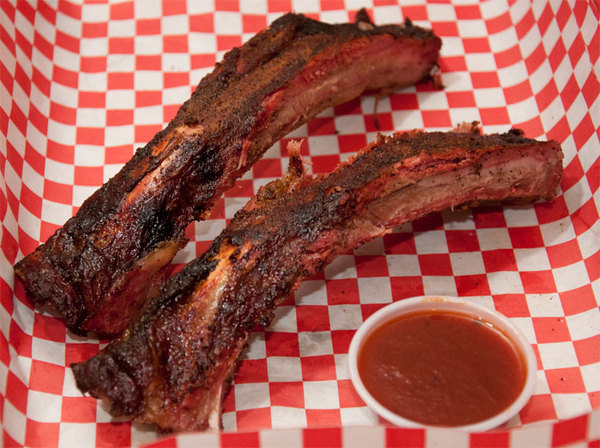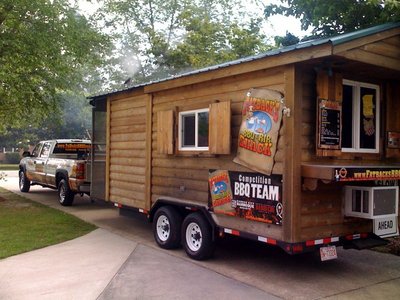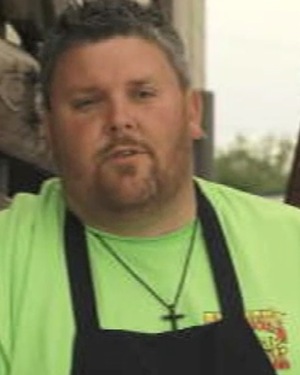 So it was no great shock to hear Brinson confess he had never cooked either meat. Beef ribs? The staple of half the barbecue joints in Texas? Fresh ham? Does this guy only cook from the front of the hog? Is this some sort of version of North Carolina kosher?
Lee Ann Whippen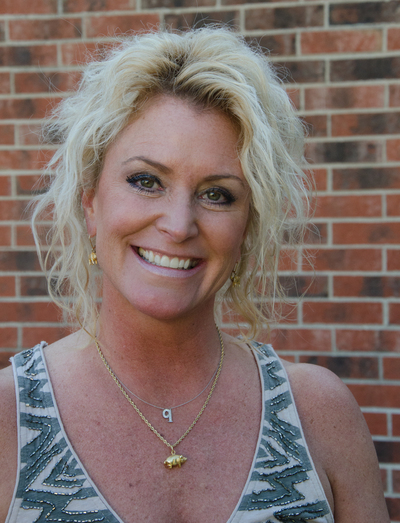 The slender single Mom with runway looks, a megawatt smile, and her trademark flyaway wisps of blonde hair, would be the last person picked to be a pitmaster out of a lineup. With her equally blonde and elegant sister, her flame-emblazoned funnycar type paint job on her customized offset wood burning pit, this team breaks all stereotypes.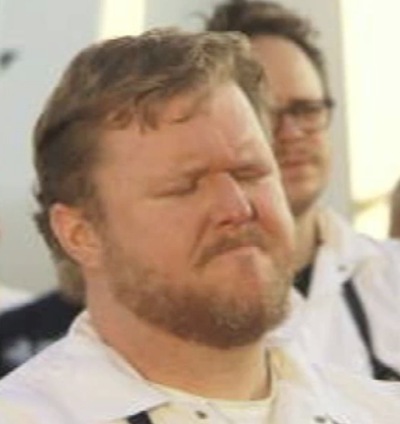 Shane McBride
It seems like every week the producer tosses in one cook who is way over his head. Although McBride is a trained chef from the Culinary Institute of America and Chef de Cuisine at Balthazar, a French Brasserie in Midtown Manhattan and he clearly knows how to cook, he was as far out of his out of his league as Brinson would be in a French kitchen. Yes, he has a pig tat, yes, he had a fancy reverse flow offset smoker (at right), yes, he has competed in barbecue, but he never won anything of note. This was like watching Michael Jordan playing minor league baseball in Birmingham.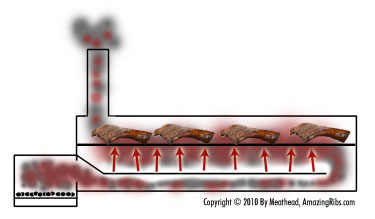 As any Northerner who has spent time in the South knows, these folks are still fighting the Civil War, and the other pitmasters and judges mercilously rode him by calling him "Yankee Doodle", "Gourmet Guru," and "Cheffy Chef". Well, he did wear a white shirt to a barbecue competition, he did have a state of the art Lang 64 pit, and he did have four digital thermometers probing his cooker, so he was asking for it. I'm a big believer in digital thermometers. Dial thermometers are just not reliable. Click here to read my reviews of many of the best.
SUBSCRIBE AND FOLLOW
Get top stories and blog posts emailed to me each day. Newsletters may offer personalized content or advertisements.
Learn more