This is not "traditional barbecue", Myron
Tis year's show is giving us a much closer look at how these teams cook than ever before, and it is fascinating. One thing that is apparent, these folks have invented a completely new style of barbecue.
Corey Brinson
Brinson has to be the success story of the season, and I find myself rooting for him to win the $50,000 if only because he seems to need it more than the others. He makes his living selling barbecue, especially ribs, from a log cabin on a trailer that he drags around behind his pickup in Fayetteville, NC.
Lee Ann Whippen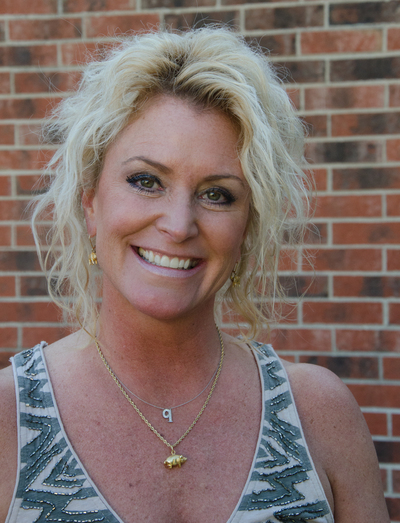 The slender single Mom with runway looks, a megawatt smile, and her trademark flyaway wisps of blonde hair, would be the last person picked to be a pitmaster out of a lineup. With her equally blonde and elegant sister, her flame-emblazoned funnycar type paint job on her customized offset wood burning pit, this team breaks all stereotypes.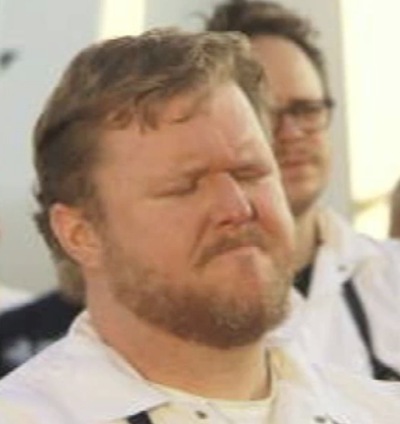 Shane McBride
It seems like every week the producer tosses in one cook who is way over his head. Although McBride is a trained chef from the Culinary Institute of America and Chef de Cuisine at Balthazar, a French Brasserie in Midtown Manhattan and he clearly knows how to cook, he was as far out of his out of his league as Brinson would be in a French kitchen. Yes, he has a pig tat, yes, he had a fancy reverse flow offset smoker (at right), yes, he has competed in barbecue, but he never won anything of note. This was like watching Michael Jordan playing minor league baseball in Birmingham.
At a glance
5 prelim rounds on Sundays, at 9 p.m. ET, finals on Sunday, July 8, on the
Destination America
channel (formerly Planet Green)
Previous episodes
Here are links to my reviews of previous episodes:
Judges
Myron Mixon, winner of 180 grand championships as head of the Jack's Old South team, and author of a best selling barbecue book "
Smokin' with Myron Mixon
". Tuffy Stone, past winner of BBQ Team of the Year and owner of three restaurants named Q Aaron Franklin, owner of
Franklin Barbecue
in Austin, called the best in the nation by
Bon Appetit
magazine.
Cooking tips for this week's meats
If you watched, tell us what you thought. And what do you think about Competition Barbecue cooking methods?
FOLLOW HUFFPOST