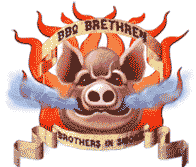 BBQ Brethren. A very large, active message board with a cool logo (at the top of this page). Easy to use, with lotsa knowledgeable folks. Because of spam problems they don't make their recipe files available unless you register. Recommended.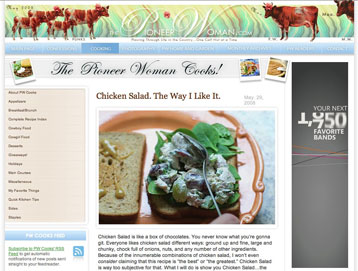 The Pioneer Woman Cooks. Ree Drummond lives in Oklahoma, and she knows how to cook, write recipes, and take pix. My favorite part is the fact that she documents the recipe with bright, sharp, well composed photos. Readers ask questions, make comments, and offer suggestions. Fun stuff!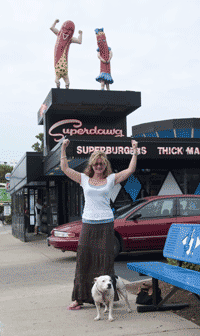 Roadfoodie. Brigit Binns is the author of more than 20 cookbooks, is devoted to pork, and remains slender (that's her to the right, visiting Superdawg in Chicago)! She's an entertaining writer, and her blog follows her meanderings across the nation and encounters with farmers, butchers, chefs, and pork.

Splendid Table. Lynne Rossetto Kasper's NPR radio show is a favorite of mine, and because my local station doesn't carry it, I subscribe to her podcast. Her website is a great repository of recipes, tips, and ideas. Subscribe to her eletters and her podcasts.