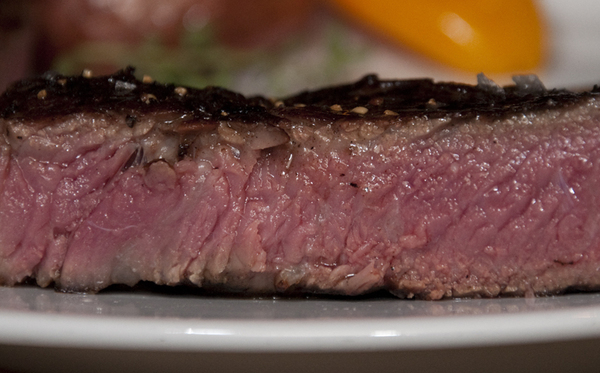 This steak is still against USDA recommendations. Is the pork lobby better than the beef lobby?
The problem is that bacteria, especially virulent strains of
Escherichia coli
such as
E-coli O157:H7
live in the intestines of cattle. E-coli comes out in their poop and get on cattle hides, especially when they are in close quarters like feedlots, called CAFOs. They can also be spilled on the slaughterhouse floor when cattle are slaughtered and the occasional sphincter lets loose. They also spill out if a butcher's knife accidentally slits open an intestine and then they get on the blade. The nasties then get on the surface of the meat, but they do not get very far into the meat. But when you cook steaks, and most of us cook at much higher temps than 145°F, grills and frying pans and broilers are usually well over 300°F, e-coli and other bugs die almost instantly.
SUBSCRIBE AND FOLLOW
Get top stories and blog posts emailed to me each day. Newsletters may offer personalized content or advertisements.
Learn more