New Sensations was introduced to find and support the most imaginative and talented artists - taking the form of a nationwide (UK and Ireland) prize for 2011 BA and MA graduates. Now in its fifth year, the Saatchi Gallery and Channel 4 scheme gave 20 artists the chance to exhibit their work in London during Frieze Week. Crane.tv meets the finalists of the much-coveted bursary - awarded to four selected artists, funding production of new work for the show.
From the large-scale oil paintings - by Glasgow School of Art graduate Gabriella Boyd - of invented interiors exploring literal and psychological spaces, to technology-led works challenging the commonly presumed idea that advancements in communication improves lives: Ronin Cho argues that in fact barriers have been built, stripping away the humanity in communication. In response to this his kinetic sculptures are highly interactive, using technology to give people a new experience. Jonny Briggs' Into The Black won the overall prize. Endeavouring to see the world 'with fresh eyes again' Briggs talks of, "stripping away the layers of conditioning," to explore what is beyond the reality he has been socialised into from birth.
Such progressive works give a taste of the creative climate within the arts and the innovative minds that the Prize supports. It has given young graduates many opportunities - they have sold their work, been taken on by galleries, been invited to be in exhibitions both in the UK and internationally and shortlisted for other prizes as a result of their work being seen in the New Sensations exhibition.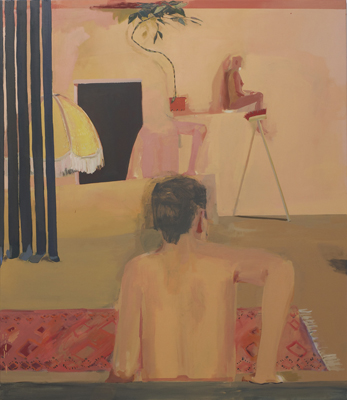 Text by Carmen Ho for Crane.tv
Crane.tv App now available for Nokia devices from the OVI Store
SUBSCRIBE TO & FOLLOW CULTURE SHIFT
Level up. Read THIS and be the most interesting person at your dinner party. Learn more