London has long been seen as a purveyor of all that's cool - hipsters and trendsetters are constantly piled into the latest IT bar watching underground bands, or swarming at gallery openings of one to watch artists.
But the latest on trend activity might be a bit surprising to some - the book club. Yep, you read that right, the humble book club has had a big, fat injection of 'cool' and is experiencing more of a resurgence than brogues, with chic bookworms taking over some of the city's most elite hot spots. Crane.tv takes a closer look.
"London is definitely leading the world right now with live literary events," according to Damian Barr, host of the Shoreditch House Literary Salon. Literature enthusiasts book up events at the Shoreditch House Literary Salon months in advance in order to be some of the lucky few to drink cocktails and eat pizza while listening to authors like David Nicholls and David Mitchell read extracts from their books and swap gossip about the latest happenings on the literary scene. Helen Fielding, author of Bridget Jones Diary, even started the third Bridget Jones book specifically for the Salon.
"People have gone there and they've ended up working together, they've ended up sleeping together, they've dated, they've even written together," says Barr, filling us in on some of the, ahem, more intimate workings of the Salon. Trust us, not since the Marquis de Sade de has reading been so sexy.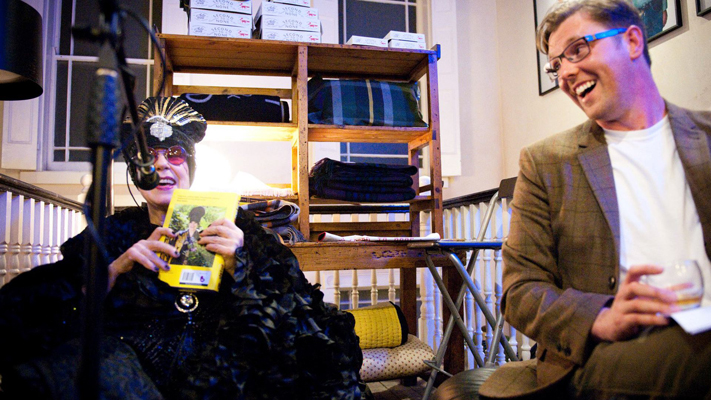 Text by Holly Fraser for Crane.tv
Crane.tv App now available for Nokia devices from the OVI Store
Follow Crane.tv on Twitter: www.twitter.com/Cranetv