If what Einstein said about education is valid -- that it is what "remains after all that you learned (in school) has been forgotten," then summer vacation must have a strong influence on one's education. After teaching high school for 35 years, I certainly agree with that notion and trust that many parents will agree by extension that the impact of summer experiences can be profound.
For those interested in maximizing the investment made (emotional, experiential and of course where applicable, financial) in a child's summer "education," I would urge them to consider probing beyond the surface when exploring teen summer options. Of course, virtually any work experience anywhere can be amazingly educational. I am especially interested in summer teen programs such as travel abroad, particularly with a community service or cultural immersion/language focus. I am amazed at how rarely parents really probe the providers beyond the superficial, because "hey -- it's a service trip to Costa Rica for a reasonable price, what's not to like?" Or, "learning French in Paris -- it has to be great!" And actually they are right... but they are also wrong. Right in the sense that just about any travel experience will be educational and service or immersion trips abroad offer extraordinary opportunities. Wrong in the sense that it is a shame to make the considerable investment incurred by any teen travel abroad program without thoroughly exploring how educationally thoughtful, connected and nuanced the actual experience is. Rather, a good place to probe is by inquiring how well opportunities outside the central focus are incorporated into the experience to actually leverage that central purpose of the trip to the max? What we are speaking of is how deep and intertwined the context surrounding the service project, for example, really is. All too often any other activities are a blur and simply one-offs offered as a break and a diversion rather than thoughtfully integrated into the whole.
The best way to maximize such extraordinary educational opportunities is to look for how explicitly the provider ensures that all elements of the itinerary are fused into a coherent entire experience rather than a series of things to do -- each possibly worthy. To further leverage the central focus, the best providers create an entire experience wherein every element contributes to the educational outcome. Few providers do this because, after all they are selling a service trip and more often than not are not educators themselves, but are essentially travel agents -- their focus is on the destination and the advertised central focus. A true educator recognizes that the destination and the central experience are strong platforms, which can either be woefully under leveraged or embedded in a powerful experience for your child that is leveraged to the max. This is rare.
I offer by the analogy the dramatic opportunities for whole-person education which many teachers miss by sticking to the textbook and not seeing the larger opportunities right in front of them. We all know from our personal experience how influential those rare teachers are who take the time to make an investment in you as a person and connect with and motivate you in myriad ways to bring life and personal meaning to the syllabus and textbook. The same bar should be applied to the fabric of international student travel, to take it beyond the destination, beyond the title of the trip to a level which properly takes advantage of the many opportunities other than the obvious which surround such opportunities. Just as those special teachers are uncommon, unfortunately so is such a 360-degree approach to teen summer travel, service and immersion. The real purpose of such experiences ought to be to catalyze a lifelong interest in service and an inquisitive attitude so the student becomes more comfortable looking beneath the surface wherever they are -- home or away -- and start asking questions which give them pause! Then you know the experience launched the student beyond the immediate destination and focus.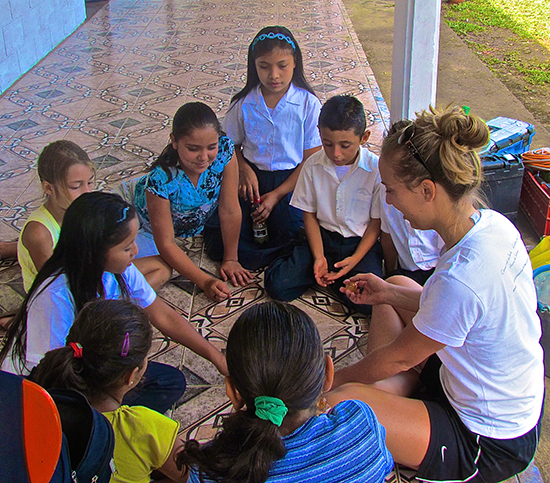 The finest teen summer travel programs fuse each element of the entire experience into a coherent whole. Critical among those elements are the opportunities to engage in many ways with the local people. For example, at Chill Expeditions, the company I now run after taking close to 1,000 of my school's students to Costa Rica on educational expeditions, rather than just have our students do a service learning project in a remote mountain village, we set up the 360-degree approach by doing the following: before getting to the village, students learn by engaging with biology, ecology, geology, sustainability challenges and solutions, agriculture, history and mixture of cultures from local farmers and a local naturalist guide -- with them for the entire two weeks.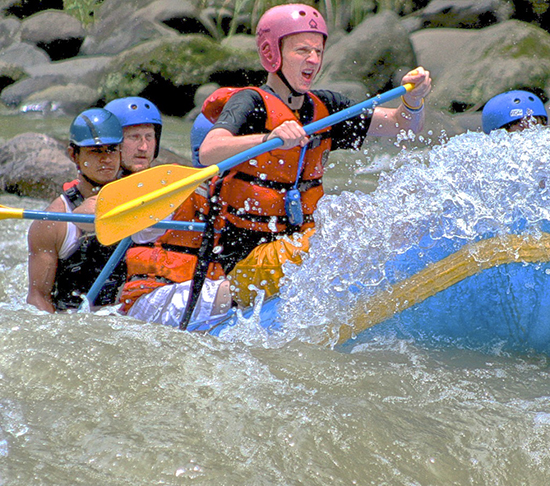 To better understand the role of water in that ecosystem, they go down a whitewater river with guides with whom they will later do homestays. The rafting trip is of course fun and adventurous, but it is framed by the guides as an introduction to the threat of something which most assume is all good -- a hydroelectric project whereby the river would be dammed to produce "clean" energy. The story is more complex and nuanced, however. Especially, when they see indigenous communities along the way which would be wiped out. On some trips the students would have already met, worked and made friends with some of these folks whose entire way of life would be extinguished should the dam be built. Following the rafting, students settle in at the village with the rafting guides' families and get to know the community they will serve. They meet and get to know in a different context all the local kids, adults, teachers, local professionals and volunteers donating time on the designated project, usually done in collaboration with the village school. It is unusual that the local communities are as engaged and committed to the projects as is possible. That is because to do so means a long history of mutual probing, collaboration and understanding which maximizes the cooperation between locals and visitors that a truly sustainable community service project should aspire to. Few providers invest in that process to that extent. Probe deeply here!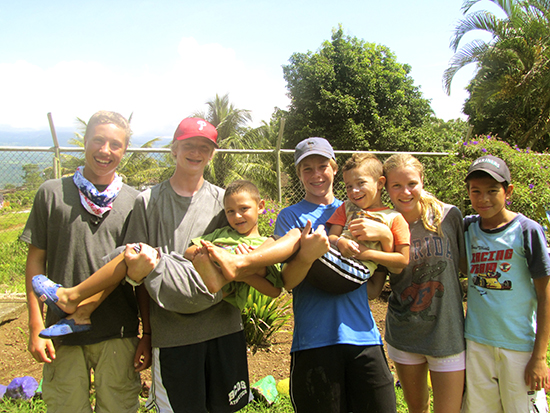 There are many areas to explore when you aim to maximize the investment you are making in your child's summer education. For teen summer service trips, I really encourage you to look for a 360-degree approach and for the commitment to truly sustainable service projects I outlined. You are to be commended for looking to further enrich your child through a strong summer travel experience. The real challenge comes in finding those unusually thoughtful experiences which don't just provide some "learning" and a transient opportunity to do good, but which become an enduring part of your child's education.