Accelerating Your Company's Brand Image Using PR and OBM
It's a ceaseless war happening in today's virtual world: Brands are assaulted online from all sides, forcing companies and professionals to monitor their searches and take action to prevent damage to their brand appearances online. So, how can businesses use what's available today to properly use both Public Relations (PR) and Online Brand Management (OBM)?
In light of this recurring challenge, I sat down with Zac Johnson, an online brand manager, to explore several key issues facing brands of all sizes, focusing on the complexities of modern OBM. It was interesting delving deeper into this topic with Johnson, as it has become clear in today's marketplace that Google's algorithms are central to your online image and your brand identity.
Johnson boasts 17 years of industry experience in Internet marketing, search engine optimization, and online brand management. Today, he's a leading member of the Board of Advisors for OBM giant Brand.com. Having worked in public relations myself, I was interested in hearing more about this notion that the public relations sector needs online brand management of its own to survive in the complicated climate of the industry.
Why Public Relations Needs Online Brand Management
At its heart, PR has remained the same for decades. Public relations strategies attempt to influence news stories to produce a more favorable public perception of a client. This has often included working directly with news outlets and reporters to help popular broadcasts discuss clients more favorably.
The Internet has become the premier information source for the modern consumer. And with the continuing rise of online searches, trending news, and website ranking, this environment heavily influences how news and information is disseminated.
"Influencing search can also influence decision-making for acquiring products and services, particularly when search is approached by OBM companies such as Brand.com," said Johnson. "The key to an improved brand is creating a powerful network of link-building to strengthen the authoritative ranking of a site."
It's becoming vital for modern businesses to embrace and implement new trends in online brand management. While old public relations strategies focused on influencing news reports, the OBM industry focuses on directly influencing public perception.
This perception comes with a greater degree of complexity in terms of strategy. OBM leaders aim to influence search results and ranking power across multiple websites.
The rise of online searches and strategic ranking directly affects the visibility of a brand's name and image. This becomes even more important based on the increasing popularity and ranking power of social media sites.
User interaction can directly impact a brand's visibility and overall ranking. Rather than leaving PR behind, the powerful approach used by online brand enhancement experts incorporates traditional public relations tools but targets popular modern news report sources and sites. New tools in the OBM industry can help professionals to directly influence how their brand is perceived online.
Brand image is becoming a hot topic, and a vital area of consideration for modern businesses: the lasting impression generated by online content stands as an ongoing record for users to view and evaluate over and over again.
Making Public Relations and Online Brand Management Work
Rather than approaching online brand management as a replacement for traditional public relations, the industry should instead be viewed as a specialty service for brands. Allowing online brand enhancement and public relations strategies to work together will lead to greater control and effectiveness in asserting an online brand's image.
In today's competitive market, without a strategic online campaign, a brand's visibility and public perception are under constant and direct threat from competitors.
Mike Zammuto, president of the OBM industry-leading firm Brand.com, weighed in on the collaboration between public relations firms and online brand management specialists. "Many experts have mistakenly presumed that these OBM platforms will replace public relations firms entirely, which is simply not the case," said Zammuto. "Brands are challenged to evolve in this new media climate, and public relations strategies alone are no longer sufficient. This reality makes it more beneficial than ever for public relations and online brand management to work together," Zammuto noted.
Collaborations That Bring Results
The online brand management industry has quickly become the most effective avenue for brands looking to broadcast a positive message and image to the public. Internal PR professionals simply lacked the time and resources to continually manage a brand in the most effective manner. By shifting the business focus from internal teams to external agencies, companies see a much larger return on investment. Collaborations with these external agencies produce comprehensive, and continuous, brand management strategies.
Brand.com experienced record growth in 2013, emerging as the top platform for online brand management in 2014. As Johnson noted, "Our focus has allowed the company to invest in additional technologies and services to address the continual changes to website ranking through sites like Google."
Johnson stressed the importance of vigilant monitoring and continual refreshing of OBM strategies. "[Google] updates such as Penguin, Panda and Hummingbird can literally undo all prior brand strategies," he said. "Accordingly, brands come to rely on a company firmly focused on these changes to adequately manage their brand."
With advances in technological innovations that shape the future of OBM, external agencies like Brand.com remain on the cutting edge of the industry. Public relations is not obsolete -- it's simply changing to keep pace with revolutionary growth in brand management.
Based on the collaboration between PR strategies and online brand management agencies, modern businesses have more options than ever to protect the brand that they've worked so hard to cultivate.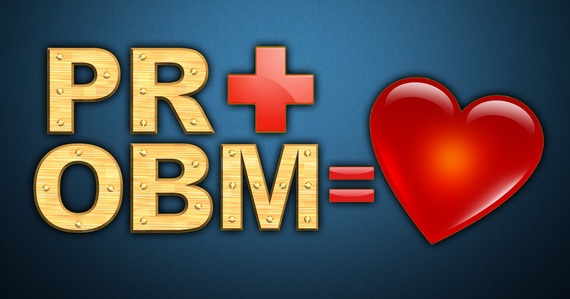 Follow Damon M. Banks on Twitter: www.twitter.com/DamonMBanks