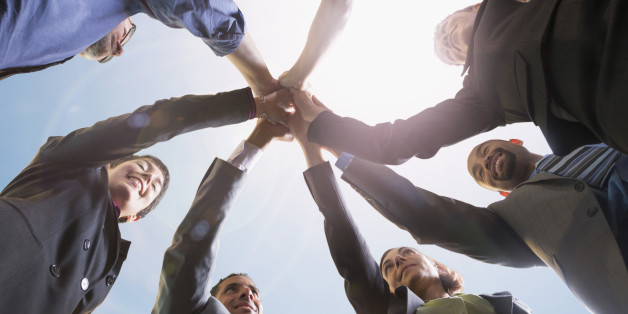 Secure bases are environments that protect, nurture -- and most importantly -- provide motivation. They allow us to take intelligent risks and challenge ourselves. During childhood, parents are responsible for establishing a secure base at home, and teachers are expected to do the same in the classroom.
It shouldn't end here, though. It's important we remember that leaders need to cultivate a similarly secure emotional dynamic in the workplace.
In extreme situations, this lack of a secure base can even foster paralysis. Kohlrieser told me, "Far too often, people tell me they distrust their bosses. This is horrific! They're occupied with thoughts like, Who's going to stab me in the back? Who's against me? If they don't have the support to seek calculated risks, they won't. Instead, they work to avoid risk. They're afraid of failure. They don't dare themselves to maximize their potential. As a leader, you're expected to seek risks, challenges, and opportunities; and if you're smart, you'll create a safe space for your team to do the same."
The Ingredients of a Secure Base
It's a leader's job to ensure all team members feel welcome and see their efforts as valuable. With difficult team members, a leader must be exceedingly open. She'll need to put the proverbial fish on the table, and ask, "Do you really want to belong to this team? If you are ambivalent, it's going to be a source of conflict."
We all want to feel we have a say. That's why leaders should offer their employees choice and power over what they can do, whenever possible. When you delegate wisely, you open up possibilities to let people shine. Additionally, creating a foundation of support often leads to explosions of creativity.
When a work conflict isn't resolved, backlash is inevitable. It's important that the entire team, leader included, has a procedure in place for getting over what happened. Be a leader who speaks the truth, but speaks it with empathy. And remember: the future is the future, and the past is the past.
Watch my conversation with George Kohlrieser about high performance leadership here.
This article first appeared on LinkedIn.
SUBSCRIBE TO & FOLLOW THE MORNING EMAIL
The Morning Email helps you start your workday with everything you need to know: breaking news, entertainment and a dash of fun. Learn more