THE BLOG
New Live Web TV Show Debuts on Google Plus (Video)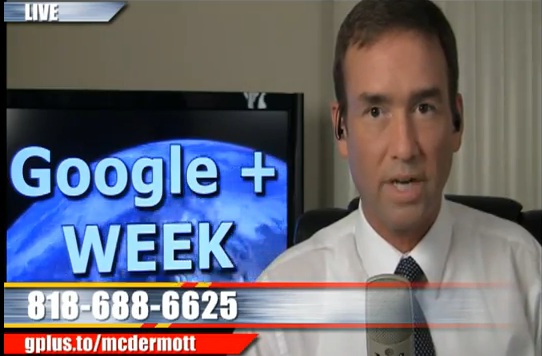 Google Plus experts and users mixed it up on the first episode of Google Plus Week Friday night. It is the first weekly web TV show on and about the world's newest social network.
The premiere featured discussion ranging from the technical-new circles features and debate about Google's profile deletion policies-to a knitting community on the site.
The unofficial talk show is hosted by me and Google Plus blogger Christina Trapolino.
Google Plus Week runs live on Justin.TV and Blogtalkradio. Episodes are available on YouTube and for free in the iTunes store.