Dream a little dream with the 23rd episode of the Cinefantastique Podcast, as Dan Persons, Lawrence French, and Steve Biodrowski analyze Inception, Christopher Nolan's multi-leveled special effects extravaganza about invading other people's dreams to steal or plant ideas. Is it the thinking person's action-packed blockbuster? Or is this dream one in which (to paraphrase Freud) an exploding car is just an exploding car? Find out, along with the usual recap of weekly news, upcoming events, and home video releases.
IN THIS EPISODE:
1. News
2. Opening in Theaters
3. Discussion: Inception
4. New on Home Video
5. New at cfqmag.com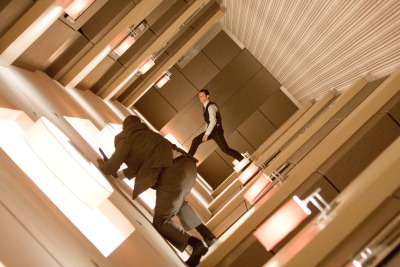 Check out previous episodes of the CFQ Podcast
v1n22 - Predators
v1n21 - The Twilight Saga: Eclipse and The Last Airbender
v1n20 - 50th Anniversary
For the latest news on horror, fantasy, and science fiction film and television, visit Cinefantastique online.
SUBSCRIBE TO & FOLLOW ENTERTAINMENT
THE spot for your favorite fan theories and the best movie recs. Learn more