No new genre films hit theaters this weekend, but fear not: Dan Persons, Lawrence French, and Steve Biodrowski once again rev up the time machine and take you five decades into the past for a look at one of the greatest horror films of all time, director Mario Bava's masterpiece of black-and-white Gothic horror, Black Sunday (a.k.a. The Mask of Satan, 1960), starring the Queen of Horror, Barbara Steele. It's all part of Cinefantastique's on-going celebration of 1960's science fiction, fantasy & horror films. Also on the menu: a weekly round-up of news, upcoming events, and home video releases.
IN THIS EPISODE:
1. News
2. Opening in Theaters
3. 50th Anniversary Discussion: of Black Sunday
4. New on Home Video
5. New at cfqmag.com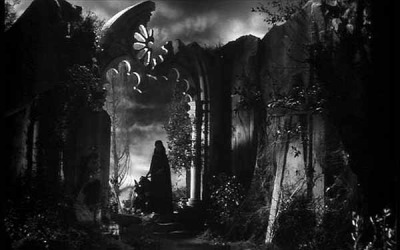 Check out previous episodes of the CFQ Podcast
v1n25 - Cats and Dogs: The Revenge of Kitty Galore
v1n24 - Eyes Without a Face
v1n23 - Inception
For the latest news on horror, fantasy, and science fiction film and television, visit Cinefantastique online.
SUBSCRIBE TO & FOLLOW ENTERTAINMENT
THE spot for your favorite fan theories and the best Netflix recs. Learn more