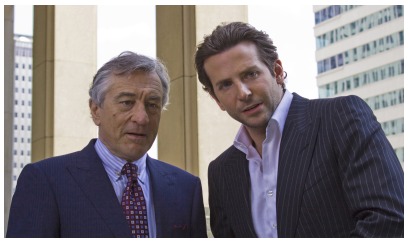 Dan Persons, Lawrence French, and Steve Biodrowski expand their minds to Limitless proportions in the latest installment of Cinefantastique's Spotlight Podcast, which focuses on the new movie starring Bradley Cooper as a man who achieves fame and fortune thanks to ingestion of NZT, an illegal wonder drug that allows users to reach their fullest potential. Complications ensue, in the form of withdrawal pains, spontaneous blackouts, Russian Mafia types, and a manipulative corporate big-wig played by Robert De Niro. Is this sophisticated science fiction at its finest, or does Limitless have trouble living up to its own higher aspirations? Listen in, and find out.
This Blogger's Books and Other Items from...
SUBSCRIBE AND FOLLOW
Get top stories and blog posts emailed to me each day. Newsletters may offer personalized content or advertisements.
Learn more