THE BLOG
Cinefantastique Spotlight Podcast: Epic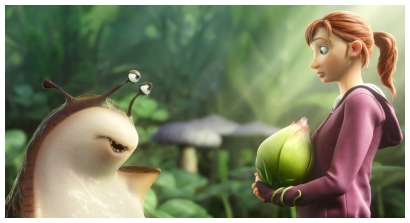 Iron Man 3: Done it. Star Trek Into Darkness: Done it. Fast and Furious 6: Not really genre ('though we wish). The Hangover Part III: Uh, no. Genre or not, no thank you. That leaves... oh shoot, Epic, a CG animated fantasy that's about as oh shoot as they come. This is doubly disappointing since it represents another cinematic betrayal of master children's storyteller and illustrator William Joyce, but this time with visuals that, while lush, don't do much to carry Joyce's distinctive style to the screen. Cinefantastique managing editor Steve Biodrowski and I weigh the relative value of those sumptuous visuals and the film as a whole, and then San Francisco bureau chief Lawrence French joins the discussion to commemorate Peter Cushing's 100th birthday and explore the actor's contribution to the world of fantastic film. Plus: What's coming to theaters next week.
Click on the player button to hear the interview, or right-click the title to download.
Cinefantastique Spotlight Podcast: Epic
This Blogger's Books and Other Items from...