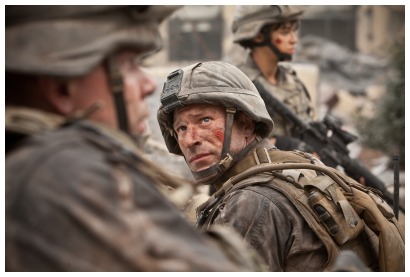 Aliens invade Los Angeles -- well, Santa Monica, actually -- in Battle: Los Angeles, the subject of this week's episode of the Cinefantastique Spotlight Podcast. Dan Persons returns as host, hashing over the details of the latest entry in the alien-invasion sub-genre with Steve Biodrowski. The story follows an old soldier on the verge of retirement (Aaron Eckhart) leading a group of marines fresh out of training into battle with mysterious invaders blasting the Pacific Coast into oblivion. Think of it as Black Hawk Down meets Independence Day -- a gritty, grunts-eye view of the usual "war of the worlds" scenario. Sure, we've seen it all before, but does this film make it worth seeing again? Listen to the show to find out.
This Blogger's Books and Other Items from...
SUBSCRIBE AND FOLLOW
Get top stories and blog posts emailed to me each day. Newsletters may offer personalized content or advertisements.
Learn more