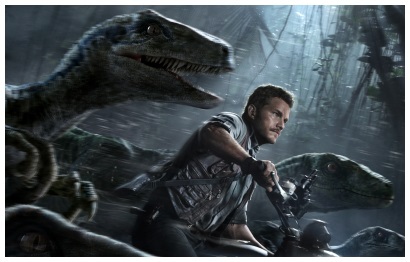 Seriously critiquing a film that in its first weekend has managed to gross over a half-billion dollars worldwide is not unlike trying to hand-feed a pork chop to a velociraptor -- risks are involved. Nevertheless, there are moments in Jurassic World where it's clear the makers intended something more ambitious than just giving the audience their anticipated, 3D dino rampage, so it only makes sense to dig a bit deeper and determine whether the message transcends its medium. I endeavor to do so in my review for Jim Freund's Hour of the Wolf; click on the player to hear the segment, or right-click the link to download.
This Blogger's Books and Other Items from...
SUBSCRIBE AND FOLLOW
Get top stories and blog posts emailed to me each day. Newsletters may offer personalized content or advertisements.
Learn more