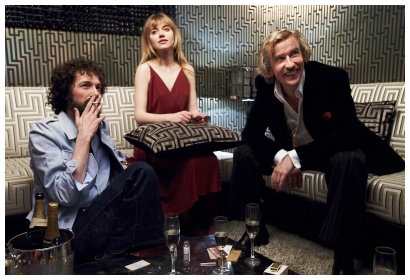 Director Michael Winterbottom and star Steve Coogan have reunited for a another unique character study, this time focusing on Paul Raymond, real estate magnate and purveyor of, ahem, "adult" entertainment. Look of Love starts in the late fifties and wends its way through the both decades and venues that include men's clubs, bawdy legitimate theater, and the magazine industry to tell the tale of a man making himself the center of a sexual revolution, even as the relationships with his wife (Anna Friel), lover (Tamsin Egerton) and daughter (Imogen Poots) deteriorate.
I got a chance to speak with Winterbottom about reviving Raymond's world for the screen, and empowering Steve Coogan to bring the man to life. Click on the player to hear the show, or right-click the title to download.
This Blogger's Books and Other Items from...
SUBSCRIBE AND FOLLOW
Get top stories and blog posts emailed to me each day. Newsletters may offer personalized content or advertisements.
Learn more