For their 50th animated feature film, Walt Disney Pictures presents Tangled -- a CGI modernization of the Brothers Grimm fairy tale "Rapunzel." Is this the new millennium equivalent of Disney classics like Beauty and the Beast, or is it a failed and schizophrenic attempt to meld the new and the old into one uneasy mix? Find out as Dan Persons, Lawrence French, and Steve Biodrowski visit this 3-D wonderland, asking such pertinent questions as: "Is there such a thing as a Not-All-That-Wicked Stepmother?" and "Are two cute animal characters one too many?" Also this week, we bid farewell to director Irvin Kershner (The Empire Strikes Back) and actor Leslie Nielsen (Forbidden Planet). Plus, the usual round-up of news, events, and home video releases.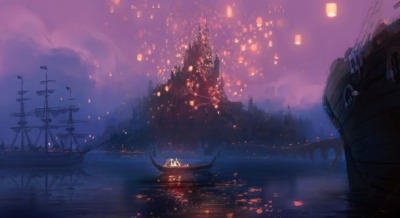 Check out previous episodes of the CFQ Podcast
v1n41 - Harry Potter and the Deathly Hallows Part 1
v1n40 - Skyline
v1n39 - Megamind

For the latest news on horror, fantasy, and science fiction film and television, visit Cinefantastique online.
SUBSCRIBE TO & FOLLOW ENTERTAINMENT
THE spot for your favorite fan theories and the best Netflix recs. Learn more