Skinny-Shaming Sucks Too, You Know
When I was in the sixth grade, my middle school crush gave me a class picture signed: "To Dana (Sticks with 2 stones)." Never mind that he was calling attention to my blossoming figure. This was the first time in my life that I felt ashamed of being skinny.
I've been thin ever since I stopped drinking Similac milk. (I guess that's where the baby fat went.) And growing up in the Deep South, I was always surrounded by curvier women. Many of these women were a part of my own family, but not once did they make me feel less feminine because I didn't possess a shapely figure. Yet, I continue to face skinny-shaming.
Whether a physician's assistant is forcing me to get an EKG because my weight and height don't correlate with what she's learned in med school, or I'm getting backhanded compliments from juice-crazed fashion insiders for being "so darn skinny," my size is always a hot topic. But what everyone seems to forget is that it's my body, and if I'm healthy, why all the criticism?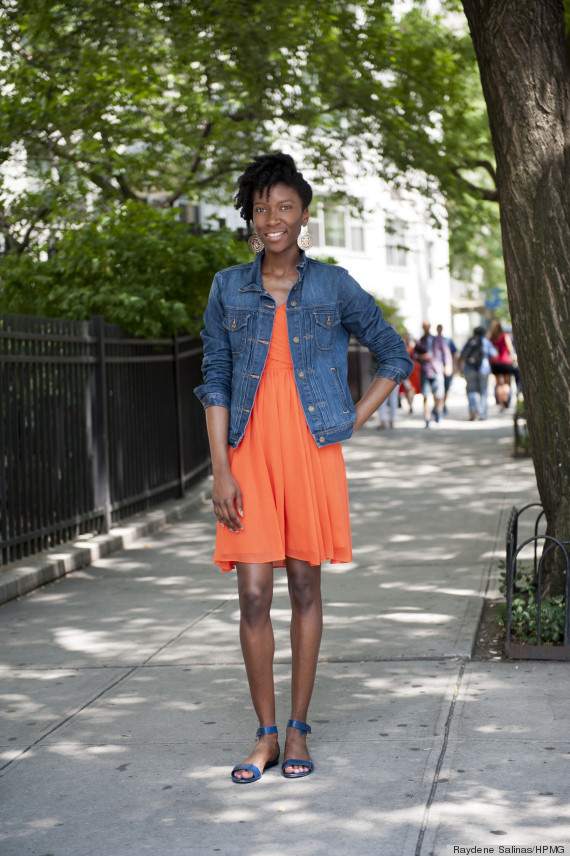 I used to blame comedian and actress Mo'Nique for her degrading "skinny bitches" sketch, where she attacked thin women like myself and called us "evil." There was no laughter erupting from my mouth because I knew that her animosity was a reflection of a deeper body image issue. And instead of using comedy as a platform to illustrate why all women should love the weight they're at, she ripped smaller ladies to shreds.
In recent years, there has been an awe-inspiring movement to call out fat-shaming (Jennifer Love Hewitt got real about Hollywood's body critics). However, I feel as though it often comes at the expense of embarrassing skinny women.
On a recent episode of WE TV's new reality show "House of Curves," Bella René creative director Kendra referred to the public relations assistant Kelli as a "skinny little stick figure" and questioned her ability to represent the brand. While her reservations may be warranted, I found her comments quite hurtful and demeaning. With the objective of this Atlanta-based fashion house to "put the positive in plus size and create designs for real women," why not embrace Kelli for exactly who she is? That's really what this is all about.
So I'm taking a stance against skinny-shaming and calling out all the haters. Before you even think about prejudging a woman (no matter her size), think really hard about what it says about you.
Signed,
A Proud Knee-Cracker
Meet Our Body Image Heroes
After the media focused on her alleged weight gain in September 2012, Gaga hit back at critics by baring her body in photographs, sharing her struggles with an eating disorder, and inviting her fans to join her in a "body revolution."

Adele says she tries not to worry about her body image and doesn't want to be a "skinny minnie." "The first thing to do is be happy with yourself and appreciate your body -- only then should you try to change things about yourself."

The actress took to Twitter to say, "I'm not trying to be hot. I'm just trying to be a good actress and entertain people."

After the March 2012 frenzy around Judd's "puffy face," the actress fought back in The Daily Beast, calling the media out for making women's bodies "a source of speculation, ridicule, and invalidation, as if they belong to others."

Tate's essay about body image and motherhood not only broke the Internet; it has sparked a movement of "moms who stay in the picture."

On her informed, thoughtful blog "The Beheld," Autumn writes about beauty, body image, appearance and her two -- that's right, two -- mirror fasts.

Gruys went on a year-long mirror fast during which she did not study her reflection in mirrors or other reflective surfaces, or look at photographs of herself.

"I am always in support of someone who is willing and comfortable in their own skin enough to embrace it," the singer said in a recent interview.

At the 2012 New Yorker Festival, the magazine's TV critic, Emily Nussbaum, asked Lena Dunham, producer, creator and star of the hit HBO show "Girls," why Dunham is naked in so many scenes. Dunham responded, "I realized that what was missing in movies for me was the presence of bodies I understood." She said she plans to live until she is 105 and show her thighs every day.

Chung responded to critics who suggested that her slight frame made her a bad role model for young women, saying: "Just because I exist in this shape doesn't mean that I'm, like, advocating it."

The NYU student started the amazing Body Love Blog, where she posted this picture of herself and wrote an open letter to those who feel entitled to shame others for the size or look of their bodies.

This 5-foot-tall, 200-pound singer spoke openly about her weight to The Advocate, saying, "I feel sorry ... for people who've had skinny privilege and then have it taken away from them. I have had a lifetime to adjust to seeing how people treat women who aren't their idea of beautiful and therefore aren't their idea of useful, and I had to find ways to become useful to myself."
Want more HuffPost Style beauty content? Check us out on Twitter, Facebook, Tumblr, Pinterest and Instagram at @HuffPostBeauty. (For everything else check out our main HuffPost Style Twitter, Tumblr, Pinterest and Instagram @HuffPostStyle.)
---
Do you have a beauty story idea or tip? Email us at beautytips@huffingtonpost.com. (PR pitches sent to this address will be ignored.)